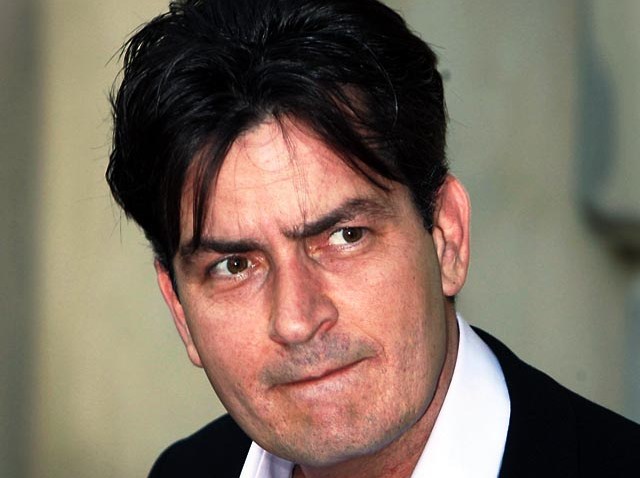 The anticipated reconciliation between recently arrested Charlie Sheen and his estranged-by-court-order wife, Brooke Mueller, may cost the "Two and a Half Men" star big bucks.
The price tag, which insiders speaking to Radar Online estimated at $1 million, would come in the form of an amended prenuptial agreement — with some strings attached. For instance, the alleged deal would pay only if Sheen remains out of jail and Mueller stays married to him, at least for now.
Radar Online reported that friends close to Mueller believe what she really wants is a divorce, but she stands to gain little under the terms of the couple's current prenup. It's said an improved payout arrangement would give Mueller the motivation to make the marriage work long enough to wait out Sheen's legal woes.
U.S. & World
Stories that affect your life across the U.S. and around the world.
Uchitel's camp behind Woods rumors?
Embattled golf great Tiger Woods hasn't shown his face in public since allegations of multiple mistresses first broke, but for some reason, rumor-mill reports placing him by the side of ubiquitous other woman Rachel Uchitel persist.
Just this week, ET Online quoted a source who supposedly spotted Woods holding hands with Uchitel in front of 300 private partygoers in Palm Beach, Fla. Hardly seems likely for a man spending his holidays in hiding, but according to the New York Post, the real story here is the source behind all the stories.
"There are a lot of rumors being put out by Rachel's camp to make sure she is still linked to Tiger and to keep her in the limelight," the Post's own source revealed. "She's enjoying this and is milking it."
While the paper stated Uchitel even delivered a coy "no comment" when reporters asked if she'd seen Woods, her lawyer, Gloria Allred, has since delivered a far less teasing take on the question.
"Ms. Uchitel has had absolutely no contact with Tiger Woods for quite some time, and has not seen him or had any communication with him since she has been in Palm Beach," Allred stated.
Applegate: New cancer screening guidelines 'atrocious'
Early detection may have saved her life, so it's no surprise that Christina Applegate has strong feelings about new and controversial breast cancer screening guidelines issued by the U.S. Preventive Services Task Force.
The updated guidelines — which recommend women only get routine mammograms between the ages of 50 and 74 and that they forgo self-examination altogether — make little sense to the actress, who underwent a double mastectomy at the age of 36.
"Don't even get me started," an exasperated Applegate told Parade. "Look, I just started to sweat. I get a little angry. I don't mind being outspoken about that. I think that is the most atrocious thing that I've ever heard. I was 36 years old when I had breast cancer, and you're going to have people wait until like they're 50 to get screened? It irks my whole body."
Despite her anger, the breast cancer survivor believes the guidelines will never actually be adopted in any official capacity.
"I'm telling you it's not going to happen," Applegate insisted. "We women will fight against that as much as we can."
Dish on the fly
The undisputed star of MTV's "Jersey Shore," Nicole "Snooki" Palazzo, recently shared some harsh words for outspoken opponents of the reality show. In an interview with Steppin' Out magazine, the 21-year-old blasted "haters" and those encouraging a "Shores" boycott due to negative Italian American stereotypes. "F--- you," Palazzo said bluntly. "If you don't want to watch, don't watch. Just shut the hell up." … She may not be a fan of the glossy gossip weeklies, but Beyoncé Knowles can't avoid them thanks to her mom, Tina Knowles. "My mother loves to read celeb magazines, especially the racy tabloids," the Grammy-winner confessed in a quote posted to Showbiz Spy. I can't believe it sometimes. She'll go to this magazine store in New York and buy 20 magazines while I'm standing next to her. I'm just praying nobody recognizes me while my mom is stacking up those magazines!"
Tabloid Tidbits is compiled by Ree Hines.
Copyright MSNBC - MSNBC