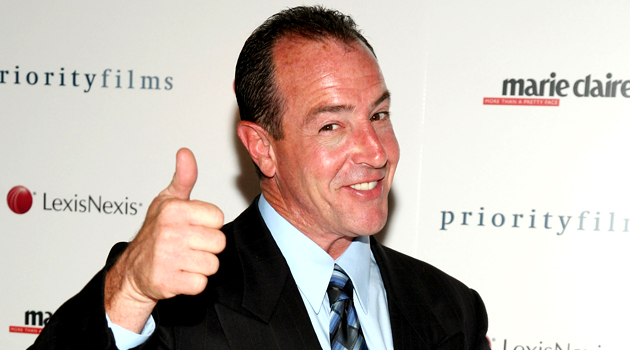 Retired reality TV dad Jon Gosselin hasn't yet had his day in court, but his former friend Michael Lohan feels certain the father of eight will lose his legal battle with cable network TLC.
On Wednesday, Lohan gave a lengthy no-holds-barred deposition in the breach of contract suit TLC brought against the ex-"Jon & Kate Plus 8" star. Lawyers for TLC were thorough in their pursuit of evidence, according to Lohan.
"They asked questions regarding my involvement on a business level with Jon Gosselin; deals that were negotiated; transactions that did occur and basically my deal with (his manager) Michael Heller," Lohan explained to Radar Online.
U.S. & World
Stories that affect your life across the U.S. and around the world.
Just the sort of information Lohan conveniently saved (and, of course, later leaked) in the form of a recorded phone call between himself and Heller. Whether or not that or other taped communications from Lohan's seemingly endless library are admissible, Lohan believes TLC has the case locked.
"I think the attorneys from (TLC's legal team) Williams & Connolly were very thorough," Lohan revealed. "I think they did a great job. They asked the appropriate questions and they got the answers they wanted. I think they have a very, very strong case, one that I definitely don't think they'll lose. So good luck to Jon."
'Dancing' pro problem
Either Maksim Chmerkovskiy or his ex-fiancé, Karina Smirnoff, is expected to get the ballroom boot before "Dancing With the Stars" returns in the spring. According to a PopEater report, increasing post-breakup animosity between the pros now makes it impossible for them to work together.
For evidence of their personal-turned-professional problems, an insider pointed to Chmerkovskiy's return to Broadway's "Burn the Floor" without his past partner.
"Maksim wouldn't have returned to the show if the producers had insisted on him dancing with Karina," the source revealed. "The same will be true for the new season of 'DWTS.' All the feathers and sequins in the world wouldn't be able to cover the bad feeling between those two."
Will Ferrell's dream role? Simon Cowell
Will Ferrell is ready for his close-up, if anyone makes "American Idol: The Movie." According to the actor, he found his perfect part on the televised talent show.
"I would love to play Simon Cowell in a movie," the funnyman said in an interview published in Britain's The Sun. "It would be my dream role. He's become a legend in five years. Nobody in the States knew who he was five years ago and now he is one of the most famous people on TV."
As Ferrell sees it, he already has the experience necessary to bring a believable version of the "Idol" grump to the big screen.
"It wouldn't be that hard for me to play him because I see a lot of Ron Burgundy in Simon Cowell," the "Anchorman" star explained. "Like Simon, Ron was the biggest thing on TV, loved himself and had that whole irresistible middle-aged man thing going on… Simon Cowell and Ron Burgundy are pretty much the same role, apart from Simon being ruder."
It's that chance to give his Ron Burgundy character a mean makeover that Ferrell finds so appealing.
"It would be pretty fun getting into character as well," Ferrell added. "I would have to walk along the street and say, 'Hey, you're too fat to be a star' or go to a concert and shout out to the artist, 'Never gonna happen.'"
Dish on the fly
It may be hard to imagine, but according to Lady Gaga, her biggest record company battles revolve around her being too tame. In an interview with Elle magazine, the outrageous entertainer explained how she and label execs clash over her decision to stay covered in her cover art. "My album covers are not sexual at all, which was an issue at my record label," she said. "I fought for months, and I cried at meetings. They didn't think the photos were commercial enough…The last thing a young woman needs is another picture of a sexy pop star writhing in sand, covered in grease, touching herself." … Bad boys and heartbreakers will always have a shot with actress Kate Hudson. "I'd rather hang out with a person who's done everything than who's done nothing," the thrill-seeking star revealed to Harper's Bazaar. "It would suck to die and not have experienced my life, really. I mean, I think you should keep your eyes open. Blinders are fun for a second, but they have to come off eventually. And I believe it's important to get to know people, to really get to know them." While she's said to know Yankee third baseman and alleged bad boy Alex Rodriguez very well, Hudson refused to comment about him directly.
Tabloid Tidbits is compiled by Ree Hines.
Copyright MSNBC - MSNBC