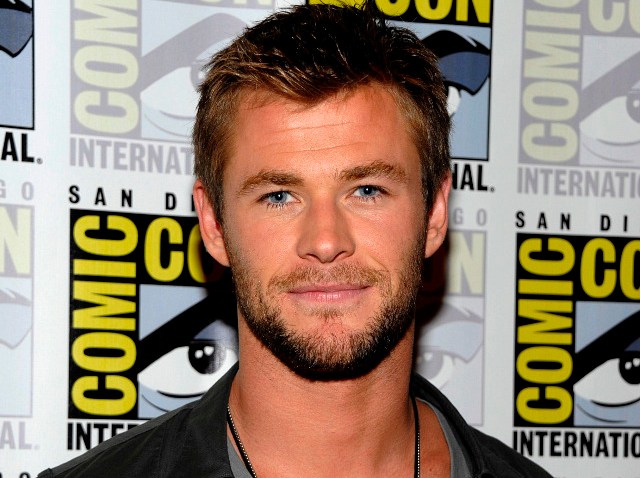 Chris Hemsworth may be even more excited to see the finished "Thor" film than the of the Marvel superhero's fanboys.
Now that the hotly anticipated film's trailer has hit the Internet, Hemsworth, who plays Stan Lee and Jack Kirby's legendary Norse thunder god-turned-superhero, found himself just as stoked over the preview footage as the die-hard fans.
"It was surprising," Hemsworth tells PopcornBiz. "I've seen about as much footage as most people, which was very minimal, and that was hugely exciting. Just, like, 'Give me more, please!'"
U.S. & World
Stories that affect your life across the U.S. and around the world.
"I finished the film six months ago, which means there's this lead up of sort of what's to come and now it's all starting to heat up. And obviously important to me and it's exciting and it's a mixture of things going through my head!"
Hemsworth says he enjoyed every little aspect of picking up Thor's hammer and turning himself into the Avenging Asgardian. "The costume was incredible. When you put that thing on and it's just sells such a great image. Working with the people I got to work with, and the amazing sets – Thor was just an incredible character that's been around for a long time, and it was an honor just to be asked to come and portray him for the film."
The actor says he's already close to reviving the character for "The Avengers," the superhero team film that will unite Thor with fellow superheroes Iron Man (Robert Downey, Jr.), Captain America (Chris Evans) and The Hulk (Mark Ruffalo). He said production will get serious on the film "early next year. We haven't got an exact date yet. Around the same time that 'Thor' is gonna come out." He hasn't seen the final screenplay yet. "I haven't seen anything. There have been secret meetings with [director] Joss [Whedon] and those guys but no official script yet."