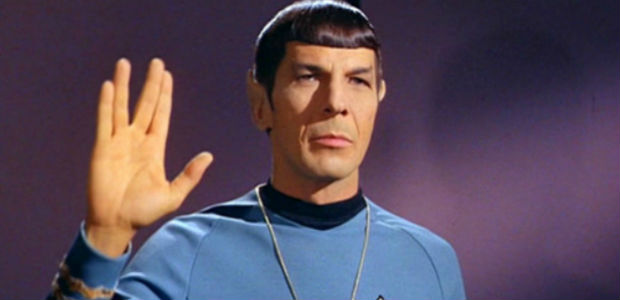 When Leonard Nimoy's earthly voyage ended last year at age 83, perhaps the most fitting sendoff for the "Star Trek" actor came from our geek-in-chief.
"Long before being nerdy was cool, there was Leonard Nimoy," President Obama declared, later adding: "I loved Spock."
Obama's well-chosen words – a mix of logical Vulcan analysis and human emotion – rang as loud and clear as William Shatner's Captain Kirk crying "Khaaaaan!" at the top of his uber-thespian lungs.
U.S. & World
Stories that affect your life across the U.S. and around the world.
As Trekkers mark the golden anniversary of "Star Trek," Spock endures as the franchise's most fascinating, influential and, perhaps, beloved character. Nimoy and Spock are celebrated anew with the Sept. 9 release "For the Love of Spock," a documentary by Nimoy's son, Adam, that marks the latest evidence of the spiky-eared icon's staying power.
"Star Trek" arrived on Sept. 6, 1966, in the midst of the space race, less than three years before the U.S. would go where no man had gone before with the moon landing.
Shatner's alpha-male Kirk embodied the spirit of the space cowboy, tapping into both the adventurous, macho image of the astronaut life and a deeper-seeded American legend of ruggedly wrought exploration and expansionism.
But Spock, the ego to Kirk's id, presaged an age dominated by technological advances in which the geeks didn't just inherit the Earth, they remade it in their own virtual image.
Sure, Kirk fought the physical battles (grappling with villains ranging from Khan to the giant lizard guy), made the speeches and got the ladies (too many to mention).

But Spock – emotion free (save for a fancy-free flower-child fling on Omicron Ceti III) and celibate (save for a once-every-seven-years mating spree) – gave the pop culture a new archetype: a science fiction hero whose brains could both supplement and beat brawn.
The Starship Enterprise's science officer rarely betrayed his feelings, even if he could speak volumes with an arched eyebrow. He operated by his own rules, as did Nimoy, a poet and photographer who, at times, had an ambivalent attachment to Spock, but ultimately embraced the character's legacy.
Spock proved the most consistently compelling figure of Gene Roddenberry's fantasy universe, up to 2013's "Star Trek into Darkness." In that film, Nimoy's final bow, Spock encounters a younger version of himself, ably played by Zachary Quinto, who narrates "For the Love of Spock."
Shatner is among those interviewed in the documentary, financed in part with Kickstarter funds ponied up by fans. The Shatner/Kirk and Nimoy/Spock friendship is one of well-matched opposites – off-screen, and on. Nimoy's greatest Spock moment came in the death scene from 1982's "Star Trek II: The Wrath of Khan" when he says goodbye to Kirk: "I have been, and always shall be, your friend."
That's an example to live long and prosper by. Just ask that big-eared brainy kid who loved a pointy-eared logician and grew up to head the biggest enterprise on the planet.
Jere Hester is Director of News Products and Projects at the City University of New York Graduate School of Journalism. He is also the author of "Raising a Beatle Baby: How John, Paul, George and Ringo Helped us Come Together as a Family." Follow him on Twitter.
Copyright FREEL - NBC Local Media