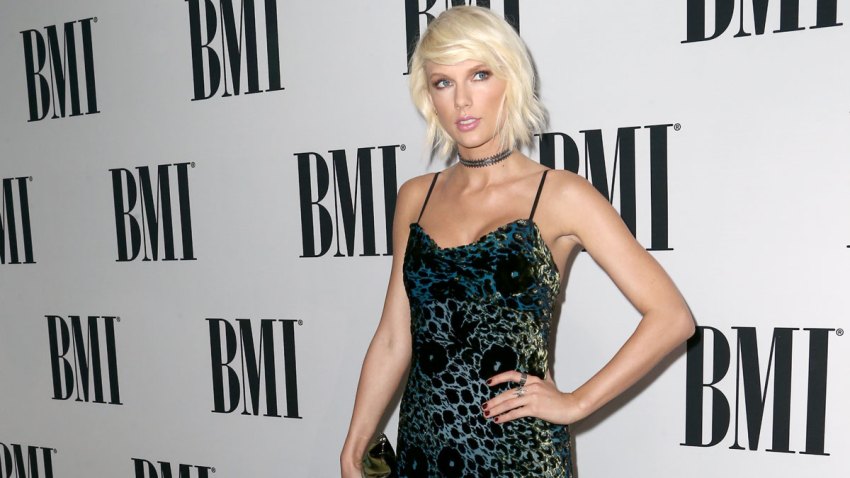 Taylor Swift is making fans' wildest dreams come true once again.
The newly single "Shake It Off" singer decided to pay it forward Saturday when she made a surprise trip to an unsuspecting couple's wedding.
In several photos posted onto social media, Swifties learned the singer attended a ceremony at the Brant Beach Yacht Club in New Jersey where she not only posed for photos with the bride and groom, but also performed "Blank Space" on the piano.
"Congratulations Max and Kenya!!" Taylor wrote on Instagram with a tears of laughter emoji featured in the caption.
For an added surprise, fans later spotted Calvin Harris liking the photo on Instagram.
As for the actual wedding ceremony, family and friends were more than delighted to have the Grammy winner stop by. From siblings to cousins, many guests couldn't help but capture their enthusiasm on social media.
"So Taylor swift showed up to my cousins wedding... #Surprised," a family member shared on Twitter with video of the performance.
Another guest added, "REMEMBER WHEN TAYLOR SWIFT CRASHED MY SISTER'S WEDDING." And yes, all caps were absolutely necessary.
According to People, Taylor pulled off the surprise with help from the groom's sister. Back in April, Ali Singer reached out and opened up about the loss of a family member.
Before his wedding this weekend, Max married his wife in the hospital so his mom wouldn't miss out on one of the biggest days of her son's life. The mother-son duo even danced to "Blank Space" on the special celebration.
U.S. & World
Stories that affect your life across the U.S. and around the world.
In the words of Taylor: "It's a love story, baby just say 'yes.'"
Taylor Swift's Famous Friends!
Taylor Swift's Best Single Girl Quotes
Copyright E! Online