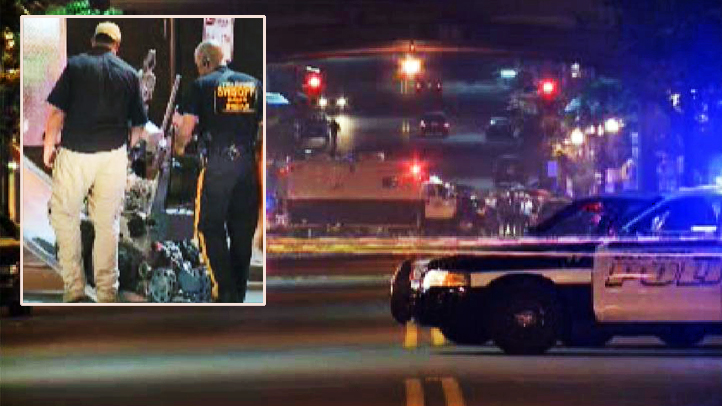 A suspicious vest with wires and a switch that was found earlier this week among items a northern New Jersey thrift shop purchased from a California storage locker originally belonged to a movie production crew, police confirmed.
Authorities said they were able to track down the original owner of the vest, who informed them that it had been sold to a freelance soundman who worked for movie- and music-related productions. Police said the man had died and his belongings wound up in a storage facility and were eventually auctioned off.
The husband and wife who own New 4 U Thrift and Vintage Shop on Lakeview Avenue said they buy the contents of unclaimed storage units and sell those items in their shop.
U.S. & World
Stories that affect your life across the U.S. and around the world.
When they opened a recently purchased package Thursday, they said they found what looked like a "bomb vest" with wires and a hand switch attached.

"I really thought it was a prop," Renee Dimitros said. As her husband was holding it, Dimitros said she started to think it looked more like a vest. Then he appeared to trigger something.

"All of a sudden I see lights going off on it," Dimitros said. "I said, 'Wait a minute, wait a minute.' I look a little closer. I said, 'Oh my God, this is a bomb, holy crow.'"

The couple then called police, who responded to the store and took the vest outside. A four-block area was evacuated as bomb squad members detonated the vest, and witnesses said the explosion could be heard from miles away.
No one was injured.