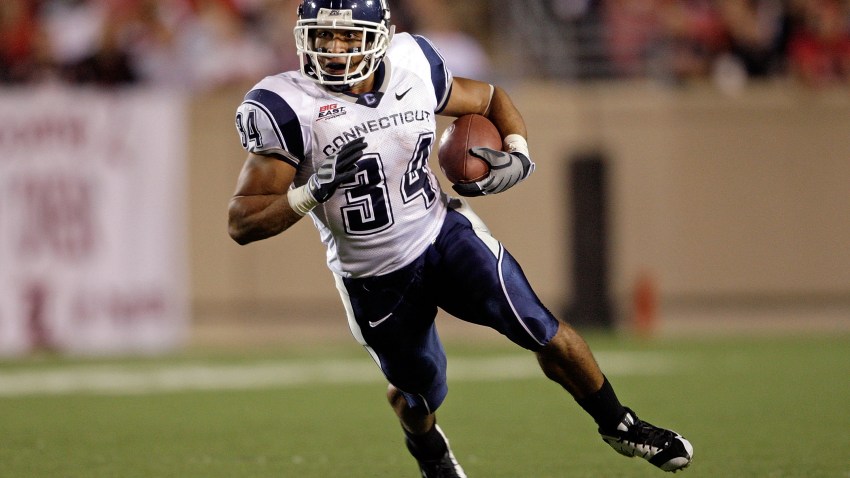 It only takes a pair of glasses to separate Clark Kent from Superman, and while it might be unbelievable to some, it has become a fact of mainstream pop culture. Given that the flying superhero has been around since 1938, most were willing to let it go, but it seems that there are still some dissenters.
Henry Cavill, who reprises his role as Superman in "Batman v Superman: Dawn of Justice," was out to prove that even without glasses, the Man of Steel can still move about amongst mortals without being recognized.
In a video posted on Instagram, Cavill walked around New York City's Times Square wearing his Superman T-shirt. He stood under a billboard for the upcoming movie, walked into a Starbucks and flashed his famous logo outside of a burger joint.
U.S. & World
Stories that affect your life across the U.S. and around the world.
No one noticed him.
"Dear Doubter, The glasses are good enough. Regards, Superman," he captioned the video. He included the hashtags #WhoWillWin and #Superman.
See? Even Superman himself thinks they work perfectly fine.
Because Cavill will face off against Ben Affleck in the Zack Snyder-directed film (opening March 25), he has been sharing smear videos that show he'll wind up defeating the caped crusader. Whether he's getting rid of Batman T-shirts or covering Affleck's face with shadow, Cavill is in an all-out social media campaign to get people wondering just #WhoWillWin.
If co-star Gal Gadot has anything to say about it, Wonder Woman would take the prize – she is getting her own stand-alone film, after all.
"Most of the movies, the men are in charge, the men are the most powerful ones," Gadot told Entertainment Weekly. "You've had Superman and Batman and everyone, but Wonder Woman was never there."
WATCH: Casey Affleck sounds off on his brother Ben Affleck as Batman
Copyright E! Online