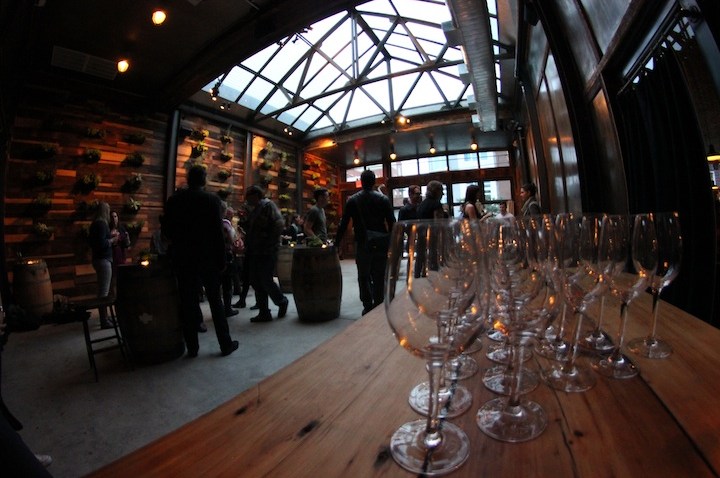 It's a glorious Thursday in New York City: sunny, warm and crisp. So, the perfect place to hob nob tonight? Brooklyn Winery: Hang out in their sun-drenched atrium and be among the first to try their limited edition, newly released wines.

Tonight, from 5:00pm to 11:30pm, Brooklyn Winery will celebrate the official release of eight wines from the much revered winemaker Conor McCormack. We were lucky enough to get an early tasting and trust us… these wines are definitely worth celebrating! Swing by tonight for drink specials and live music. Oh, and today also marks the debut of their wine growler program. So, after a rigorous night of tasting all eight wines, pick a favorite, fill a growler up, and you can take it to go.

No doubt, these wines are dressed to impress, but that doesn't mean you have to! Brooklyn Winery is spacious and laid back, filled with that hip Brooklyn charm and ease that locals have come to rely on. So, don't squander a Thursday night so ripe with wine-r-tunity!… Pair it with Brooklyn Winery! Eat, sip, hang, and gulp away!


Click here for more information.
Copyright LXTVN - LXTV