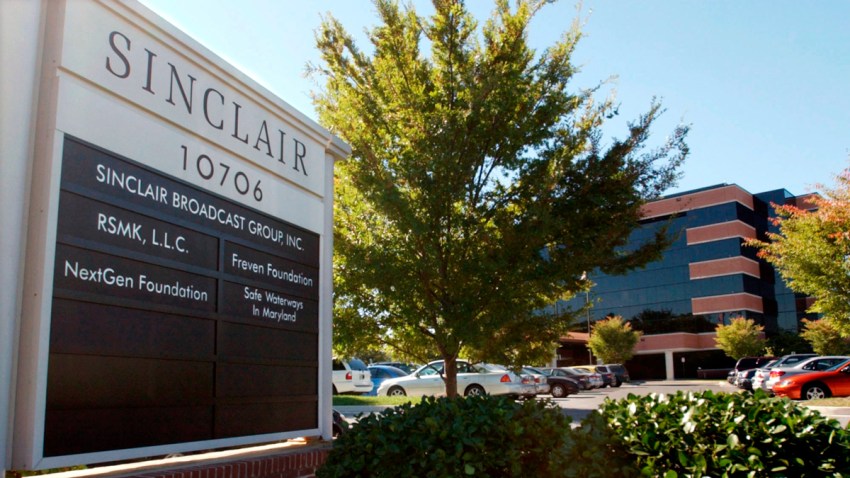 What to Know
Sinclair's local news anchors read from an identical script about purported fake news.
Sinclair is the country's largest broadcaster which owns or operates 193 television stations.
In a tweet, President Trump said Sinclair was far superior to CNN and NBC.
News anchors at television stations across the United States read from an apparently must-run promotional script provided by Sinclair Broadcast Group that called for fair and accurate reporting in the age of "fake stories."
Video supercuts by Deadspin and ThinkProgress gained attention this weekend for showing anchors at Sinclair stations from Seattle to Washington, D.C., reciting the same lines about a "troubling trend of irresponsible, one-sided news stories plaguing our country."
"Unfortunately, some members of the media use their platforms to push their own personal bias and agenda to control 'exactly what people think,'" the promos say. "This is extremely dangerous to a democracy."

Maryland-based Sinclair is the country's largest broadcaster and owns or operates 193 television stations, according to The New York Times. Their stations have previously drawn attention for carrying right-leaning commentary.
Sinclair's critics online described the videos, which reportedly ran last month, as seeming like pro-Trump propaganda.
On Friday, the Seattle Post-Intelligencer published a copy of the promo's text and also reported, citing an anonymous newsroom employee, that workers at the KOMO station were not fans of the forced script.
Dave Twedell from the International Cinematographers Guild and a business representative for photojournalists, but not anchors, at KOMO in Seattle and KATU in Portland, told the Times that Sinclair said their journalists should not to discuss the company with outside media.
U.S. & World
Stories that affect your life across the U.S. and around the world.
Other anchors spoke out to CNN on March 7, though not on the record.
NBC has reached out to Sinclair for comment.

Last year Scott Livingston, the senior vice president of news for Sinclair, read a speech that was nearly identical for a segment that was distributed to outlets.
"The stories we are referencing in this promo are the unsubstantiated ones (i.e. fake/false) like 'Pope Endorses Trump' which move quickly across social media and result in an ill-informed public," Livingston told the Baltimore Sun by email in response to coverage of the promos. "Some other false stories, like the fake 'Pizzagate' story, can result in dangerous consequences."
The statement added that Sinclair was "focused on fact-based reporting."
Coverage of the promo scripts prompted reaction via Twitter Monday morning from President Donald Trump.
"So funny to watch Fake News Networks, among the most dishonest groups of people I have ever dealt with, criticize Sinclair Broadcasting for being biased," he wrote on Twitter. Sinclair is far superior to CNN and even more Fake NBC, which is a total joke."
Of Sinclair's 193 stations, 15 include NBC affiliates and an additional seven are operated, not owned, by Sinclair. (This station is owned by NBC.)