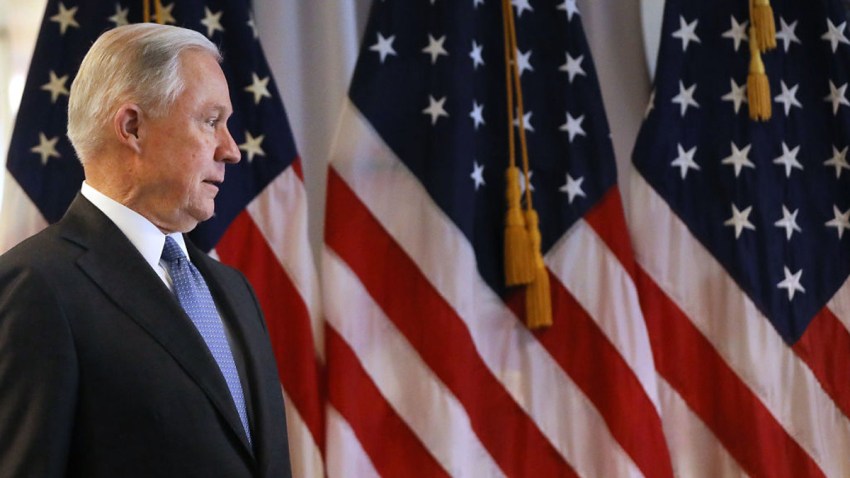 The Justice Department is looking to use its control over coveted grant money to nudge so-called sanctuary cities into greater cooperation with U.S. immigration authorities, despite a judge's ruling that blocked President Donald Trump's effort to cut off millions to such communities.
A judge in April struck down Trump's executive order on the matter, saying the president has no authority to attach new conditions of his own to grants that were approved by Congress.
But in a memo issued Monday, Attorney General Jeff Sessions said the Justice Department still can put more stringent conditions on the money it doles out and "may seek to tailor grants to promote a lawful system of immigration." The memo asserts that Trump's executive order targeting such communities applies to a relatively small amount of money. The judge said the administration intended the executive order to apply broadly to all sorts of federal funding.
U.S. & World
Stories that affect your life across the U.S. and around the world.
Among other moves, Justice Department officials have suggested they could look for ways to keep federal grant money from cities they say are not complying with voluntary requests from immigration authorities to detain people suspected of being in the country illegally — or to reward cities that do cooperate.
The Justice Department has already threatened to pull money from jurisdictions that prevent local police and sheriffs from freely sharing information with federal immigration authorities about the citizenship status of people in their custody. It sent warning letters to nine localities in April.
Copyright AP - Associated Press