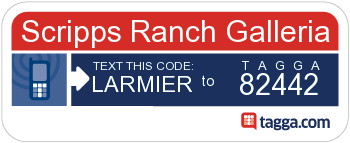 Serena Williams has waited a long time for this moment.
E! News has your exclusive first look at the tennis champ gracing the cover of Self magazine's September issue, revealing that she is more determined than ever to return from the 2016 Rio Olympics with a fifth gold medal around her neck. [[388949152, C]]
Williams, who is currently ranked the No. 1 woman's player in the world, will also go for her fourth gold medal alongside sister and doubles partner, Venus Williams. The duo came out on top in 2000, 2008 and 2012 while Serena earned her first gold in the singles event four years ago in London.
U.S. & World
Stories that affect your life across the U.S. and around the world.
On refocusing her attention towards the podium, she told the mag, "This is my blood. I live for this and have for the last 32 years. When I step out on the court, you're going to get all of me."
LOOK: Beyoncé and Jay Z Cheer on Serena Williams at Wimbledon
And while Williams might come off as an incredibly passionate athlete, the 34-year-old also has her sights set on some well-deserved downtime that doesn't necessarily include a tennis racket. [[238904721, C]]
"In five years, I'm on a boat or an island, sketching the latest collection," she mused of her next design inspirations. "Maybe there's a baby, maybe a couple, we'll see. I'm done traveling — I'm throwing away my passport. Yeah, I'm done with it."
When it comes to Williams though, one things for certain: she knows her impact on young women knows no bounds. As for how she she fights back against those who criticize her appearance, Williams offers advice on perfecting the art of confidence. [[386382031, C]]
"I love my body, and I would never change anything about it," Williams shared, adding, "I'm not asking you to like my body. I'm just asking you to let me be me. Because I'm going to influence a girl who does look like me, and I want her to feel good about herself."
For more from Serena, grab the next issue of Self out on newsstands this month.
PHOTOS: Serena Williams' Best Looks
[NATL] Celebrities in the Stands
Copyright E! Online