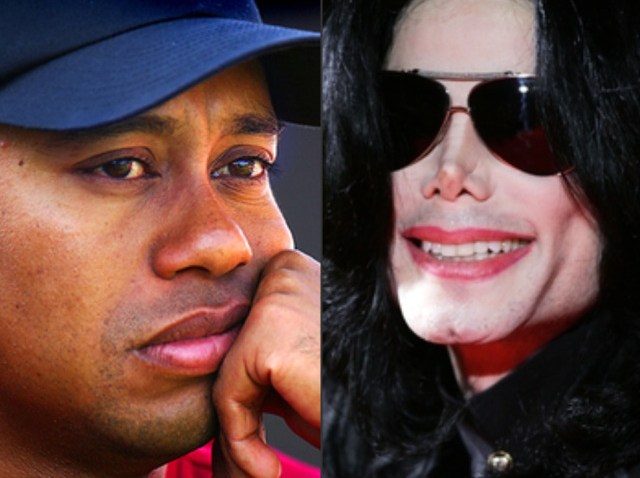 Last year when I wrote this Christmas Eve column, it was easy to look back on the year and put the biggest stories of 2008 neatly in one category. On Dec. 24, 2008, we were still congratulating Tina Fey for dropping her g's and embracing her inner Sarah Palin; we were still impressed by a little show called "Mad Men" that had yet to clean up at awards shows.
This year could not be more different.
If 2008 was about performances that were on the brink of breakthrough, 2009 was about performances that broke through, and did so with alarming brevity. It was a year with fewer truly big stories, but each one was met with a level of tangible passion.
U.S. & World
Stories that affect your life across the U.S. and around the world.
There was the jaw-dropping shock that came with Michael Jackson's death, which consumed the summer. And there's the death of the Tiger Woods we thought we knew, which consumed this holiday season. Both events were epic in the way they stirred tremendous emotion from outside the usual realms of each subject.
People who cut their teeth on the Jackson 5 weren't the only ones moved to tears the night of June 25; kids who weren't even alive when "Thriller" came out were every bit as responsible for impromptu memorials in the weeks that followed. It wasn't just golfers who were shocked by Woods' "indiscretions" — everyone from corporate sponsors to the people who buy celebrity weeklies were too.
When a story doesn't belong to just one group, but can be claimed by many, it seems to expose a collective cultural nerve. And it wasn't just typical celebrities who found a way to tap into this. We kicked off 2009 with the historic inauguration of Barack Obama, which kicked off a year of bridging the gap between politics and pop culture.
What followed was political behavior that actually would have made C-Span interesting, if late-night TV didn't exist to make it more compelling. If Joe Wilson yelled in Congress, and "Saturday Night Live" wasn't there to mock it, would we believe that it really happened? And have you heard the story where a 65-year old man gets his finger bitten off ... at a health care rally?
It wasn't enough to be witnessing a story, we wanted to be a part of it, by any means possible. Just ask the Heene family of Balloon Boy fame, or the White House party crashers. While it was nice of them and others to proffer water cooler fodder, it might be nice to see the pendulum swing back to center a little, and not have to hear about how anyone did it "for the show."
If there's a time in 2010 where we can sit back, look at one another and say, "Wow, things are slow, huh?" that might not be such a bad thing. Let's all slow down, and just take a breather. There's a whole new decade before us.
Until then, a safe, happy, and most of all, peaceful holiday to all. See you in 2010.
Courtney Hazlett delivers the Scoop Monday through Friday on msnbc.com. Follow Scoop on Twitter @courtneyatmsnbc
Copyright MSNBC - MSNBC