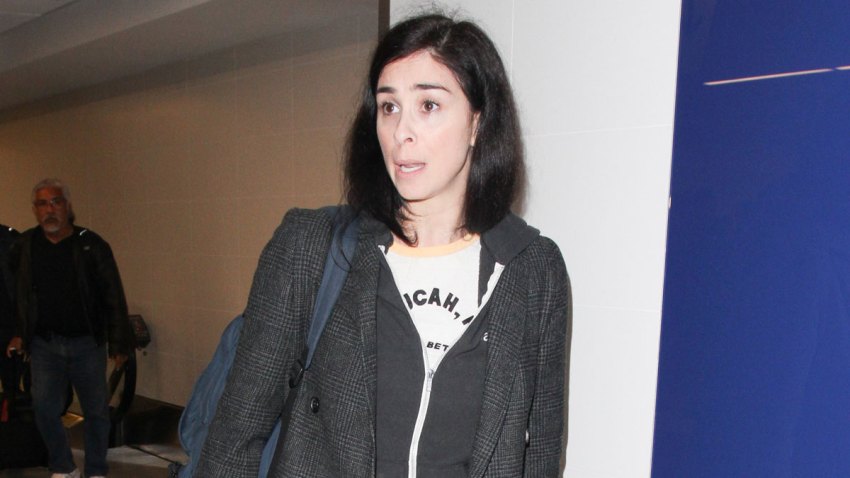 Sarah Silverman is known for her particular brash form of comedy. But this time a number of people are laughing at the comedienne, not with her.
Silverman is getting slammed on social media after she mistakenly tweeted a picture of what she believed were swastikas on a city sidewalk.
Only the markings weren't swastikas. As many quickly pointed out they were construction markings used to designate the locations of underground pipes and wires.
Silverman later acknowledges her mistake. But she also took the opportunity to go after Donald Trump and his current administration in part for her error.
"I'm seeing swastikas in everything fratboys. It started w Bannon's rise & festered when trump decided not 2 mention Jews re the Holocaust," she wrote.