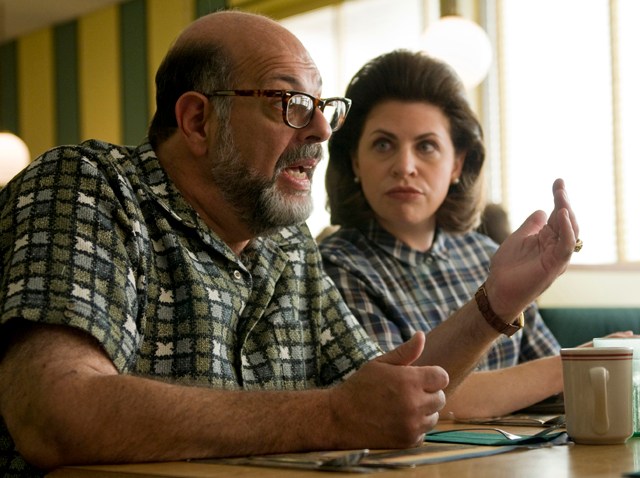 Rumer Willis would like to be shown just the way she is, thank you very much.
Willis recently took to Instagram to share a photograph that was taken of her in hopes of urging others to take it down. We know, that doesn't exactly make sense off the top, but we'll explain.
Demi Moore and Bruce Willis' oldest daughter alleges photographers Mark Williams and Sara Hirakawa digitally altered a photo they took of her and sisters Tallulah and Scout for a recent Vanity Fair shoot, giving her a smaller jaw without her knowledge. [[378150821,C]]
U.S. & World
Stories that affect your life across the U.S. and around the world.
Willis continued to note that she wasn't properly represented by the picture because the photographer "Photoshopped" her feature to the point where Willis felt offended and explained that altering someone's beauty is a form of bullying, something she will not condone in any way.
"Any friends of fans of mine who posted this I would appreciate if you took it down," she captioned the picture on her social media page. "The photographer Photoshopped my face to make my jaw smaller and I find it really offensive for anyone to try and change the way you look so drastically."
"I love the way I look and I won't support anyone who would feel a need to change the way I look to make me beautiful," she continued. "Whether or not they realize it, it is a form of bullying, which I won't stand for." [[377866971,C]]
Her post is nearing 9,600 likes on the photo-sharing app, and sparked support from fans, who commented on her picture with things like, "Agree @ruelarue you are beautiful just the way you are, and you should be proud of the way God made you. Thanks for making such a powerful statement against this issue," and, "Rumer your jaw defines you - strong and beautiful - you will be the Barbra Streisand of our generation...voice and acting talent, brains and beauty! xo."
In response to Willis' objections, the photography team in question, Williams and Hirakawa, issued a statement via Vanity Fair's art department Wednesday.
"The retouching that was done to the photograph was only done to resolve some distortion with using a wide angle lens for a group shot, and not to alter or modify anyone's face," they told E! News. "We used a wide angle lens, and it might've made Rumer's chin look smaller from the higher angle that we shot the image. We did correct for the optics of the lens slightly as people's heads get distorted through the wide angle lens. We certainly did not intend to change the way she naturally looks. Our intention was to capture the special bond between Rumer and her sisters. It saddens us that Rumer feels the way she does about the image and hope she understands that there was never any intention with it to alter her appearance."
They added, "We should make clear that this image was an outtake and was not published in Vanity Fair or VF.com nor did they ever see it." [[41170042,C]]
Willis opened up last year about feeling self-conscious about her appearance growing up.
"When you grow up in the public eye the way that I did, everyone's looking at you and waiting for you to do something crazy or say something wrong or have a meltdown," the "Dancing With the Stars" champion recalls in Glamour magazine's July 2015 issue. "I was constantly bullied because of my looks, so I struggled a lot with my body image. I wanted to have no butt; I wanted to have no boobs."
She adds, "For a long time I just wanted to look tiny and androgynous."
Luckily, Willis began to embrace what others may label as a flaw and appreciate her personal beauty.
"Let's allow ourselves to say, 'These are my flaws, but I'm still beautiful.' Let's find our own value, know what we have to offer — and know that that is enough," she said.
Rumer Willis Wears Sexy Black Plunging Fringe Dress While Hosting Bacon Burlesque Show
Copyright E! Online