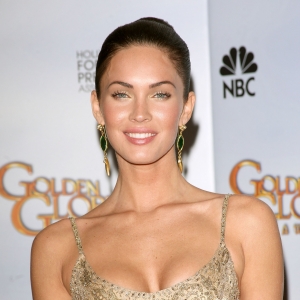 Your Daily Dispatch of Celebrity Shenanigans

Megan Fox Tops AOL's 'Who Would You Most Like To Party With?' Poll: When it comes to which celebrity guys would most like to party with; Megan Fox topped the list on AOL's men's lifestyle Web site, Asylum.com. Tina Fey came in second with Paris Hilton, Penelope Cruz and Kim Kardashian rounding out the top five. Surprisingly, Lindsay Lohan – who is staple on the celeb nightlife circuit – was ranked last in the list.

VIEW THE PHOTOS: The Latest Star Sightings
U.S. & World
Stories that affect your life across the U.S. and around the world.
Amy Winehouse's New 'Burb Life: Speaking of known celeb party girls, Amy Winehouse is settling into her new suburban digs just north of London, Britain's The Daily Mail reported. Her new gated home in Barnet, Hertfordshire is reportedly worth almost $3 million dollars and is located near her hometown of Southgate. But Amy won't be giving up all of her big city London comforts for suburban bliss just yet. According to the paper, friends of the British songstress have organized a welcome home pub-crawl in her old London neighborhood of Camden for sometime this week. Let's hope Amy has cab fair. Check out Amy's new home, HERE!
Pete Wentz: Front Door-phobe: Pete Wentz's house, don't expect the Fall Out Boy to greet you. "I refuse to answer my front door because I'm convinced someone is going to murder me," the rock star told Britain's Daily Mail. "I used to think that some day I'd end up murdering a close friend or relative. Now it's reversed and I'm convinced it's going to happen to me. That's the way I'm going out, I'm completely sure of it. So I refuse to answer the front door – it greatly minimizes that risk." We're not sure what to make of this news, all we're going to say is, "Really?"

VIEW THE PHOTOS: 'Transformers' Sexy Siren Megan Fox
"Gossip" Co-Stars Caught Getting Cozy: In news of two people who are not afraid to open a new door, "Gossip Girl's" Ed Westwick and Jessica Szohr were spotted by People getting intimate poolside at the Hollywood Roosevelt Hotel this week. A mag spy said Ed and Jessica were "all over each other." Their all-day snuggle fest reportedly lasted into the night. At 10 PM the duo was reportedly still camped out in a lounge chair. Maybe it was just research for an upcoming episode?
Related Content from AccessHollywood.com:
VIEW THE PHOTOS: XOXO! Hot Shots From 'Gossip Girl'
PLAY IT NOW: Krysten Ritter Talks 'Gossip Girl' Spin-Off
PLAY IT NOW: Megan Fox's FHM Photo Shoot

MORE ACCESS ON THESE TOPICS: Megan Fox - Amy Winehouse - Roll Call - Celebrities - Pete Wentz

Copyright NBCAH - Access Hollywood