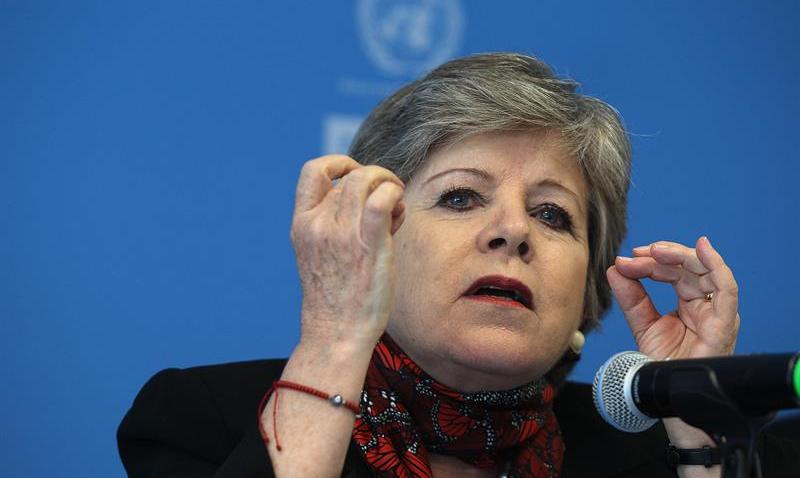 Abdul Hasan can spend hours watching old videos he shot on his cellphone.
"My heart aches for my village, my home," the 16-year-old Rohingya refugee from Myanmar said in a camp in neighboring Bangladesh. "That's why we have brought these memories, this video, from Myanmar."
Since late August, hundreds of thousands of Rohingya Muslims have fled to Bangladesh to escape attacks by Myanmar security forces. But before fleeing from advancing soldiers, few Rohingya had time to grab many of their belongings. Instead, they poured across the border into Bangladesh bringing with them little more than horror stories of marauding forces and memories of terrifying treks through the forests.
U.S. & World
Stories that affect your life across the U.S. and around the world.
Their old lives — homes, cattle, villages, everything — are gone. All they have left is their memories.
But if they're lucky, some of those memories are stored on the cellphones many refugees managed to bring with them.
It's the closest Hasan gets to experiencing his old life and country. One video shows him having what he calls a "coconut party." A song hailing the bravery of a Rohingya rebel leader plays in the background as Hasan and his friends eat coconuts, and laugh as they throw them at each other.
"When I watch this video, I think of my country, Myanmar. It really breaks my heart so much," he said.
The government of Buddhist-majority Myanmar has refused to accept Rohingya as a minority group, even though some have lived in the country for generations. Rohingya were stripped of their citizenship in 1982, denying them almost all rights and rendering them stateless.
In late August, attacks by Rohingya militants triggered a brutal and indiscriminate response by Myanmar's military, sending more than 630,000 Rohingya fleeing to nearby Bangladesh.
Mohammad Fahid, 15, said he often finds himself looking through old photos and videos on his phone. He misses his friends. He misses school.
"I shared a lot of good times and laughter with my friends. I can't do that here anymore," he said. "We could go to school, now we can't. So that is why I have kept these pictures. To remember."
There is little work for the adults in the camps, and almost no schools for the children, who make up nearly 60 percent of the refugees. There is plenty of time to scroll through cellphones.
But not all the phone memories are happy.
Mujib Ullah is sitting with his sisters in their new home, a dark one-room shelter made from bamboo and plastic sheets. Ullah, 22, is showing a video of people in the Myanmar village of Borgiyabil frantically trying to extinguish the flames after soldiers lit their homes on fire with Molotov cocktails. The villagers used buckets of sand and water to try to put out the fires, but the homes kept burning, Ullah said.
A few hours after shooting his video, Ullah returned to his own village nearby and found his neighbors coming out of their homes. Everyone thought the soldiers had left. Suddenly gunfire rang out. Soldiers they hadn't spotted were firing into the crowd.
"Some people were able to save themselves, others could not," Ullah said. "My brother could not save himself. He was riddled with bullets."
The newlyweds were asleep in their home in western Myanmar in June when seven soldiers charged in.
The woman, a Rohingya Muslim who agreed to be identified by her first initial, F, knew enough to be terrified. She knew the military had been attacking Rohingya villages, as part of what the United Nations has called ethnic cleansing in the mostly Buddhist nation. She heard just days before that soldiers had killed her parents and that her brother was missing.
Now they had come for her. The men bound her husband with rope, and tied her scarf around his mouth. They yanked off her jewelry and tore off her clothes. They threw her to the floor.
And then, she says, the first soldier began to rape her.
She struggled against him, but four men held her down and beat her with sticks. Her husband finally wriggled the gag out of his mouth and screamed.
And then she watched as a soldier fired a bullet into the chest of the man she had married only one month before. Another soldier slit his throat.
Her mind grew fuzzy. When the soldiers were finished, they dragged her outside and set her bamboo house ablaze.
It would be two months before she realized her misery was far from over: She was pregnant.
The rape of Rohingya women by Myanmar's security forces has been sweeping and methodical, the Associated Press found in interviews with 29 women and girls who fled to neighboring Bangladesh. These sexual assault survivors from several refugee camps were interviewed separately and extensively. The women gave AP their names, but agreed to be publicly identified only by their first initial, citing fears they or their families would be killed by Myanmar's military. They ranged in age from 13 to 35, came from a wide swath of villages in Myanmar's Rakhine state and described assaults between October 2016 and mid-September.
Yet there was a sickening sameness to their stories, with distinct patterns in their accounts, their assailants' uniforms and the details of the rapes themselves.
The testimonies bolster the U.N.'s contention that Myanmar's armed forces are systematically employing rape as a "calculated tool of terror" aimed at exterminating the Rohingya people. The Myanmar armed forces did not respond to multiple requests from the AP for comment, but an internal military investigation last month concluded that none of the assaults ever took place. When journalists asked about rape allegations during a government-organized trip to Rakhine in September, Rakhine's minister for border affairs, Phone Tint, replied: "These women were claiming they were raped, but look at their appearances — do you think they are that attractive to be raped?"
Doctors and aid workers, however, say they are stunned at the sheer volume of rapes, and suspect only a fraction of women have come forward. Medecins Sans Frontieres doctors have treated 113 sexual violence survivors since August, a third of them under 18. The youngest was 9.
Each woman interviewed by the AP described attacks that involved groups of men, often coupled with other forms of extreme violence. Every woman except one said the assailants wore military-style uniforms, generally dark green or camouflage. The lone woman who described her attackers as wearing plain clothes said her neighbors recognized them from the local military outpost.
Many women said the uniforms bore various patches featuring stars or, in a couple cases, arrows. Such patches represent the different units of Myanmar's army.
Though the scale of these attacks is new, the use of sexual violence by Myanmar's security forces is not. Before she became Myanmar's civilian leader, Aung San Suu Kyi herself said Myanmar's armed forces used rape as a weapon to intimidate ethnic nationalities.
Yet Suu Kyi's government has not only failed to condemn the recent accounts of rape, it has dismissed the accounts as lies. In Dec. 2016, the government issued a press release disputing Rohingya women's reports of sexual assaults, accompanied by an image that said "Fake Rape."
More than three months after the men burst into F's home, she was living with her neighbors — a couple and their 5-year-old son. The timing of her rape left little doubt that the baby growing inside her belonged to one of the men who had caused all her grief.
She could only pray that things would not get worse. And then, one night in mid-September, they did.
The men broke down the door. There were five of them this time, F remembers. They slashed the boy's throat, and killed the man.
Then they turned to the man's wife, and to F. And her nightmare began again.
They stripped off the women's clothes and threw them to the floor. F's friend fought back, and the men beat her so viciously the skin on her thighs began to peel away.
But the fight had gone out of F. She felt her body go soft, felt the blood run between her legs as the first man forced himself on her, and then the second. Three men savaged her friend.
When it was over, the women lay on the floor for days.
Finally, F hauled herself to her feet, pulling her friend up with her. Hand in hand, the women stumbled to the next village, and then began the 10-day journey to Bangladesh.
Which is where F lives now, in a tiny bamboo shelter between two filthy latrines. And it is here that F prays her baby will be a boy — because this world is no place for a girl.
The child will be the only family F has left. For her, the most haunting reminder of the agony she endured also, somehow, represents her last chance at happiness.
"Everybody has died," she says. "I don't have anyone to care for me. If I give this baby away, what will I have left? There will be nothing to live for."
The Associated Press reported this story with a grant from the Pulitzer Center on Crisis Reporting.

Copyright AP - Associated Press