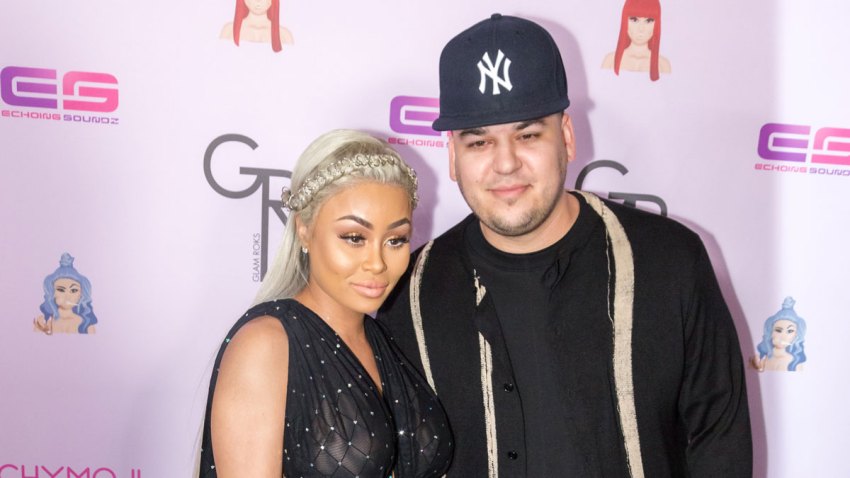 Reality star Rob Kardashian is being investigated by the Los Angeles police department over a reported criminal threat, E! News confirmed.
According to TMZ, there were allegations Kardashian physically threatened actor and singer Pilot Jones, who recently appeared in photos kissing Blac Chyna. However, it is unclear when the photos were taken.
Kardashian made no mention of the photos or the investigation but Chyna used Instagram to comment on the growing allegations.
U.S. & World
Stories that affect your life across the U.S. and around the world.
Rob Kardashian &Blac Chyna's Cutest Pics
"Ok let's state facts !!! I been quiet for too long!!! So JC Pilot Jones whatever the f--k his name is has already tried to put out a story saying that he's the potential father of my child," she wrote on Instagram Thursday, claiming the photos were a result of a ploy to make Jones' partner jealous." Mind you at the time I THOUGHT THIS WAS MY FRIEND and I didn't see a problem with it!!! This was over two years ago people !!! I never had sex with him ! NEVER EVER!"
"Like you really stooped this low ?!?! Coming for a B--ch that's due in a few days ! Really trying to start beef with my Fiancé !!! Your a f--king joke ! You just played yourself !"
The drama comes roughly a month ahead of Chyna's Nov. 16 due date. The Lashed owner was recently spotted without Kardashian at a car dealership buying a new Rolls Royce. "A little gift to myself for working this hard all year!" she wrote on Instagram. "Cant wait to bring my baby girl home!"
However, Kardashian took to Instagram to praise Chyna and share his motivation to shed their "baby weight" together. "Oh yeah we snapping back," he wrote on Instagram with a photo split of him looking trim with Chyna in a bikini. "Baby will be here in 4 weeks and I'm done with carrying this pregnancy weight me and my baby gonna be righttttttt ,,, MOTIVATION TIME we almost there Chy."
"FAAAAACK Chy looks so bomb here aghhhh," he added.
Copyright E! Online