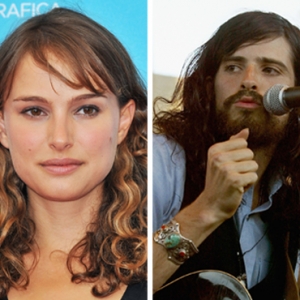 Natalie Portman and her folk-rocker beau, Devendra Banhart, have split, according to People.

The couple reportedly met when Natalie, who is a big fan of the musician, asked Devendra to donate a song to the iTunes charity compilation, "Big Change: Songs for FINCA," and in return she thanked him by appearing in the video for his song, "Carmensita." The couple began dating soon after shooting the video in July.

[ VIEW THE PHOTOS: Celebrity Brunettes ]
U.S. & World
Stories that affect your life across the U.S. and around the world.
"Things just weren't working out," a source close to Natalie told Us Weekly. "Natalie is young and they just were very different ultimately."

"She's really a free spirit," the source added. "She's complicated because she's very serious about her career and smart but also artistic and free-thinking. It's tough to match."

Related Content from AccessHollywood.com:
VIEW THE PHOTOS: Natalie Portman
PLAY IT NOW: Find Your Personal Green Style
PLAY IT NOW: Access Style: Natalie Portman's Vegan Shoe

MORE ACCESS ON THESE TOPICS: Celebrities - Break-Ups - Couples - News - Movies

Copyright NBCAH - Access Hollywood