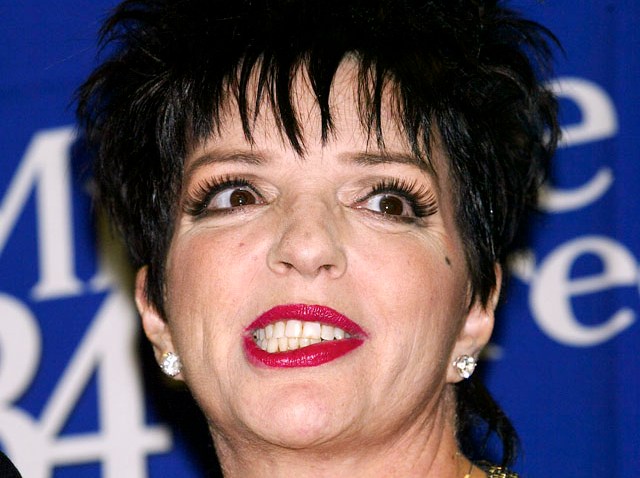 They tried to make her go to rehab, but Liza Minnelli said, 'No! No! No!'
In recent days, reports had surfaced online that the legendary Tony, Emmy, Oscar and Grammy-winning star was going to join the next cast of VH1's "Celebrity Rehab," but a rep for the recent "Sex and The City 2" cameo actress said no way.
VIEW THE PHOTOS: Daring! Dramatic! Fabulous! Hot Shots Of Hollywood's Divas
U.S. & World
Stories that affect your life across the U.S. and around the world.
"Liza Minnelli, who is beginning a national tour in St. Louis on June 5, is not now nor will ever be on 'Celebrity Rehab,'" Liza's rep told Access
"Celebrity Rehab" isn't always for stars that need immediate help. In the past, the show has brought on stars who have claimed they have been sober for years.
VIEW THE PHOTOS: Celebs In Rehab
According to TMZ, there are at least two stars ready to join the "Celebrity Rehab" cast – former "Laguna Beach" star Jason Wahler, who has had numerous run ins with the law, and Tila Tequila.
Dr. Drew Pinsky, who helms the "Celebrity Rehab" program has said he is not involved in the casting process, but he Tweeted on Thursday that things were moving forward.
"Getting things together for another season of Celebrity Rehab," Dr. Drew wrote, adding. "And I actually still do not know who is coming in so don't ask.
VIEW THE PHOTOS: Check Your Pulse With TV's Favorite Doctors
Copyright 2010 by NBC Universal, Inc. All rights reserved.
This material may not be published, broadcast, rewritten or redistributed.
Related Content from AccessHollywood.com:
VIEW THE PHOTOS: The Latest Star Sightings
PLAY IT NOW: Liza Minnelli's Dramatic Weight Loss, Part II
PLAY IT NOW: T.G.I.F. - Will Liza Minnelli Join 'Celebrity Rehab'?
More from Access: [ Liza Minnelli Reality TV Drew Pinsky ]
Copyright NBCAH - Access Hollywood