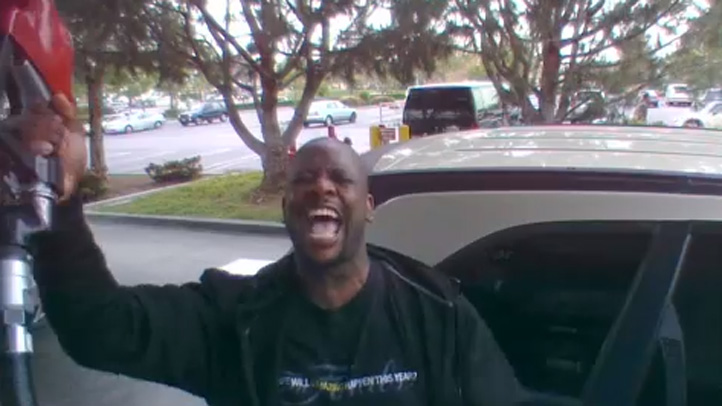 The couple who became overnight Internet sensations when their singing and gas-pumping stunt on Jay Leno's "Pumpcast News" went viral said their act wasn't staged.
Will and Monifa Sims appeared on the "Today" show on Wednesday to set the record straight after skeptics pointed out that the pair are professionally trained actors.
Monifa, a fitness trainer, insisted she was caught by surprise when host Matt Lauer asked if they were tipped off that the segment was being taped at the gas station.
U.S. & World
Stories that affect your life across the U.S. and around the world.
"How would I know? That's just the gas station I go to, to get gas every Wednesday after I train my clients. That's what I do," Monifa said.
Her husband Will, a bartender, confirmed the authenticity of the performance.
"One hundred percent. That's us." Will said.
Will's hidden camera performance of the Bon Jovi classic and Monifa's rendition of Eurythmics' "Sweet Dreams" aired last week on "The Tonight Show" and the video went viral with over 11 million hits as of Wednesday morning.
The prank segment features actor Tim Stack, who plays a news anchor that surprises gas station patrons by appearing on the screen above the gas pump. On-camera customers are rewarded with free gas after they perform a stunt at Stack's bidding.
On Monday, The Smoking Gun pointed out that the Sims are professionally trained actors and Monifa had even appeared in the same segment in 2011 at the same gas station, in the same car and workout pants.
Monifa told The Smoking Gun in an interview that it was just a coincidence that she appeared on "Pumpcast News" for the second time.
"When I heard him and i looked, I said 'Oh no, this cannot be happeneing again! This is awesome!'" she told Lauer.