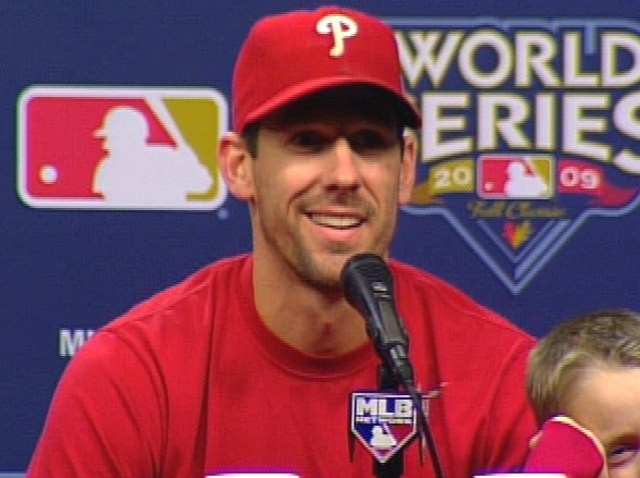 Imitation is the sincerest form of flattery, as one baby girl learned during the papal visit this weekend in Philadelphia.
During the papal parade Saturday on the Benjamin Franklin Parkway, Pope Francis noticed Dana and Daniel Madden's baby daughter Quinn who was dressed in a pope outfit. The pontiff laughed as security guards brought the baby over to the Popemobile. The pope then gave her a kiss on the cheek.
Take a look at the memorable moment above.