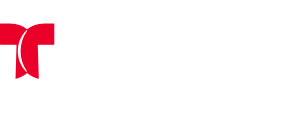 A sheriff's official says it was "a Christmas miracle" that searchers found and rescued members of a Pennsylvania family stranded in two separate locations in a northern Arizona forest after their vehicle got stuck on a snowy road while trying to reach the North Rim of the Grand Canyon, which is closed for winter.
Once a major winter storm began hitting the region Saturday afternoon, it probably would have been impossible to locate Karen, who had gotten stranded with husband Eric Klein of Easton, Pennsylvania, and their 10-year-old son, Isaac, said Jim Driscoll, chief deputy for Coconino County.
"Our guys are ecstatic. This is a save," Driscoll said of the searchers. "We were able to get a family back together for Christmas. It could have gone very bad very, very easily."
U.S. & World
Stories that affect your life across the U.S. and around the world.
The family got stuck on a forest road after they found State Route 67 to the North Rim closed for the winter but sought an alternate way to reach their destination, Driscoll said.
"Google Maps shows there's a way — but it's impassable," he said, adding. "This is a problem we've had numerous times."

Searchers on snowmobiles early Saturday morning tracked and located Karen Klein, 46, after she walked about 26 miles in search of help before taking refuge in a cabin at a seasonally closed park entrance, Driscoll said.

Other searchers rescued Eric and Isaac Klein Friday afternoon after the 47-year-old father was able to hike to higher ground to get cellphone service to call for help, Driscoll said.

That contact started an air and ground search for Karen Klein, with multiple agencies participating, Driscoll said.

"This is a Christmas miracle," Driscoll said. "We were really beginning to think, especially with the snow coming in ... we pulled out all the stops."

Driscoll said Karen Klein was exhausted from her cross-country trek through and over snow as deep as 3 feet and searchers found her curled up on a bed in a cabin. "She was too exhausted to even make a fire," he said.

The closed entrance station is about 30 miles from the gate where the highway is closed for the winter. [[407942835, C]]

Several National Park employees stay at the North Rim over the winter and can get in and out via snowmobiles, but they're miles away in an area where the park lodge, campground and other closed facilities are located.

The father and son were treated for exposure and released at a hospital in Kanab, Utah, where Karen Klein was initially taken before being transferred to Dixie Regional Medical Center in St. George, Utah, for treatment of what Driscoll called "pretty severe cold hand injuries."

Hospital spokeswomen did not immediately respond to requests for comment.

Driscoll said Karen Klein is a community college professor who is a marathon runner and triathlete and that the family agreed before she set out to get help that she was in the best shape to make the attempt. She was wearing a parka, a knit cap and hiking boots but not snow gear, he said.

"So she's in really good shape. Had she not been, she wouldn't have made it," he said.

Her cross-country hike lasted over 24 hours, beginning Thursday afternoon and ending Friday afternoon, and she "kept moving to stay warm," Driscoll said.

Searchers from Utah's Kane County Sheriff's Office tracked her through the forest and found her at the closed entrance station, where Coconino County Sheriff's Office searchers on vehicle-sized snow machines joined them after coming down the highway, which the Arizona Department of Transportation had partly plowed to all the rescuers to move faster, Driscoll said. [[238427591, C]]
Copyright AP - Associated Press