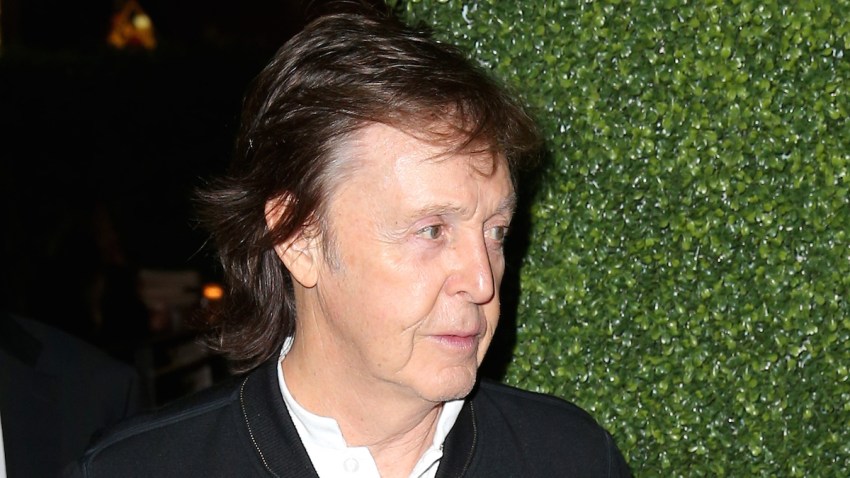 You'd think Sir Paul McCartney would have an automatic in anywhere, but apparently that's not the case.
The 73-year-old music icon was denied entry to Tyga's Grammys 2016 party at The Argyle Monday. TMZ has a video of the Beatles star, Beck and Foo Fighters drummer Taylor Hawkins attempting (and failing) to gain entry the club where Tyga was performing Monday night. When the bouncer denies them entry, the musicians take it in stride. "How VIP do we gotta get?" McCartney jokes. "We need another hit, guys. We need another hit. Work on it!"
Beck good-naturedly assures McCartney that "next year, next year" they'll make their way into the hot party. Then, without pulling any celebrity-esque "don't you know who I am" antics, the fellas and their posse simply walk away from the club. From there, McCartney and co., made their way to the Republic Records Grammy party (and yes, they were allowed entry there). [[368965391,C]]
U.S. & World
Stories that affect your life across the U.S. and around the world.
In any case, though, people were understandably baffled as to why the Beatle was denied entry to Tyga's party in the first place. If you ask the rapper, though, it's not his fault!
"Why would I deny @PaulMcCartney stop it. He's a legend," the 26-year-old rapper tweeted.
"I don't control the door," he added. "I had no knowledge SIR PAUL was there. I just performed and left." [[369010331,C]]
PHOTOS: Grammys 2016: Party Pics
Copyright E! Online