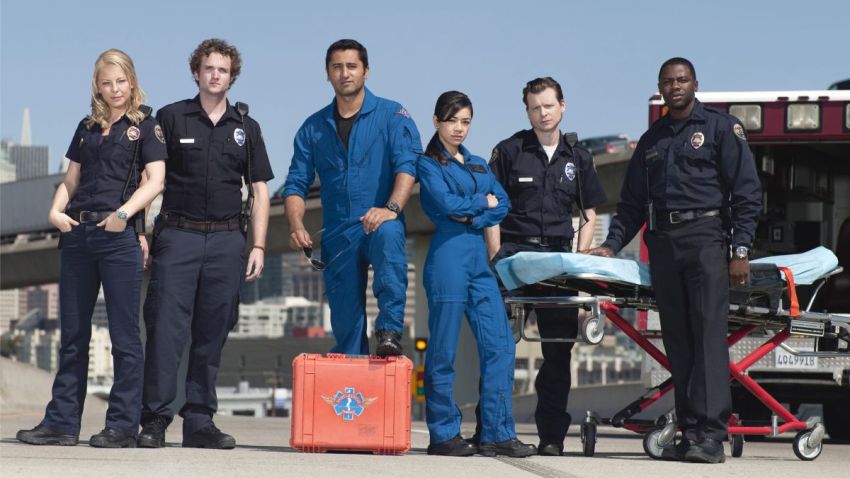 Four new dramas and two new comedies will join NBC's prime-time lineup, the network announced today.
Among the new shows is family drama "Parenthood," a remake of Ron Howard's 1989 hit film that will star Peter Krause and Maura Tierney in the lead roles. Two new medical dramas, "Trauma" and "Mercy" will also join NBC's new lineup, in addition to "Day One," which will tell the story of life on earth after a global catastrophe.
The network will also air new comedies "100 Questions" and "Community."
U.S. & World
Stories that affect your life across the U.S. and around the world.
NBC also announced its lineup of returnees, including "Heroes," "Southland," "Parks and Recreation" and special half-hour editions of "Saturday Night Live Weekend Update Thursday."
"The Jay Leno Show" will begin broadcasting this fall on weekdays from 10 to 11 p.m.
The network has not announced which shows will be dropped in order to make room for the new additions. The fates of "Chuck," "My Name is Earl" and "Medium" will be announced on May 19, when NBC reveals its full schedule.
NBC previously announced that it would renew "The Office," "30 Rock," "The Biggest Loser," "The Celebrity Apprentice," "Law & Order: Special Victims Unit," "Friday Night Lights."
It will also renew its three alternative series: "The Marriage Ref," "Breakthrough With Tony Robbins," and "Who Do You Think You Are?"
Full descriptions of the new shows can be viewed on the NBC Web site.
Copyright AP - Associated Press