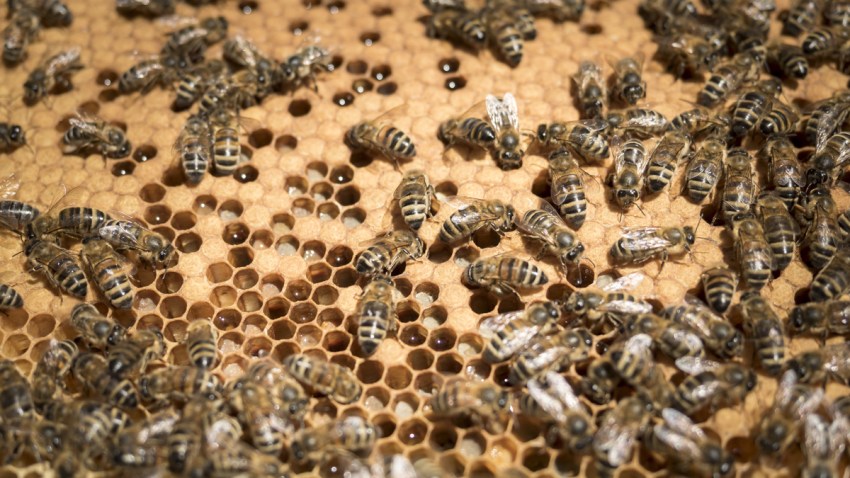 Home sweet home is more than just a warm and fuzzy saying for one Omaha couple.
Becky Reilly told Omaha television station KETV that thousands of honeybees had invaded her and her husband's home attic and produced so much honey that it dripped down the side of the house.
They called in roofers to clean up the mess, repair the damage and install a new roof.
U.S. & World
Stories that affect your life across the U.S. and around the world.
Takoda Green Roofing owner Jason Starkey estimated Thursday that he recovered 40 pounds (18 kilograms) of honey Oct. 26 as he removed the bees and their hive before making repairs.
A beekeeper acquaintance of the Reillys, John Gebuhr, has the bees in his garage but is pessimistic about their survival over the winter. He hopes some can be returned to pollinate the Reillys' garden.
Copyright AP - Associated Press