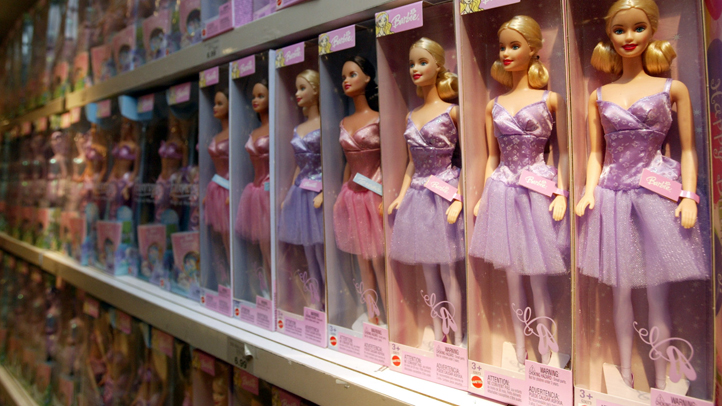 Although we're living in the digital age, it seems parents can't go wrong this holiday season by putting some classic toys under the tree, including a LEGO set or a Barbie doll.

According to the National Retail Federation's (NRF) 2013 Top Toys survey, the No. 1 toy for boys this holiday season is LEGOs, while Barbie reigns supreme as the top toy for girls.

In order, the NRF survey says other 2013 Top Toys for boys include: video games; generic cars and trucks; Hot Wheels; Xbox One; PlayStation 4; the Skylanders video game; remote controlled vehicles; action figures; a bicycle; Teenage Mutant Ninja Turtles.

For girls, after Barbie, the 2013 Top Toys include: generic dolls; Monster High dolls; Disney princesses; a tablet or Apple iPad; American Girl; Lalaloopsy; Furby; LEGO or LEGO Friends; Elmo or Big Hugs Elmo; Hello Kitty; My Little Pony; PlayStation 4.

Though classic toys take the lead, the NRF says gadgets such as the iPad still managed to make their way onto the holiday wish list. However, this is the first time iPads have been ranked among the most popular gifts for both boys and girls in this survey.

It seems adults are looking forward to toy shopping, too.

The NRF says 44.3 percent of consumers plan to buy toys as gifts this holiday season.

In an unrelated Thanksgiving shopping survey released last week, the NRF reports that up to 140 million people plan to shop over Thanksgiving weekend this year – a slight decrease from the 147 million consumers who planned to do so last year. Of those shoppers, 23.5 percent plan to hit stores on Thanksgiving Day, while 69.1 percent plan to shop on Black Friday.