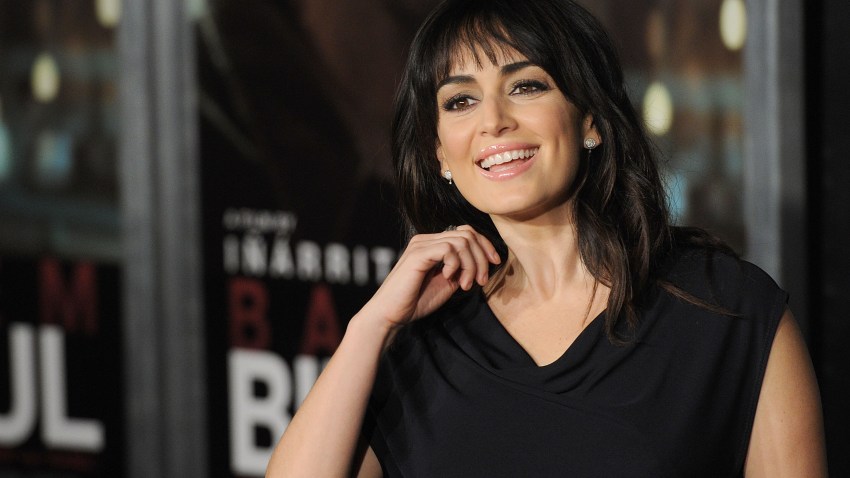 Meet your newest nerd crush: "Cowboys & Aliens" star Ana de la Reguera.
The alluring actress has probably already caught your eye in one format or another: she's been a top star of telenovelas, TV series and films in her native Mexico, she's been a commercial face for Cover Girl and Kahlua, and she was Kenny Powers' love interest in the latest season of HBO's "Eastbound and Down." But it's her role in director Jon Favreau's highly anticipated sci-fi/Western mashup this summer that's likely to get you seriously Googling her this summer.
"Just being there, I never got used to it, to be honest," de la Reguera tells PopcornBiz. "Every day waking up and thinking that I was going to work with Harrison Ford, Daniel Craig, Sam Rockwell and Olivia Wilde –it was crazy! I never got used to it, to tell you the truth. Every time I was looking at them acting, I was like, 'Oh!' – and I was in the same scene."
U.S. & World
Stories that affect your life across the U.S. and around the world.
"I play Sam Rockwell's wife," she reveals. "It's like a period film with aliens, so it's very interesting. We own this saloon and we're pretty much in love. My husband, Sam, he's like the sweet guy, the sensitive guy, and I always worry about him because in the saloon there's always a lot of danger."
De la Reguera admits that while her fangirl side almost overwhelmed her while working alongside the iconic Indiana Jones and James Bond, she was thrilled to discover a simpatico side of Ford she hadn't expected. "I was surprised that he has a very good appetite," she laughs. "Every time he was eating next to me he put a LOT of spice on his food. So I was happy for that because I'm Mexican. I was like, 'Yeah. I like that!'"
The off-screen side of Craig also revealed something unexpected. "He's just goofy and he's always laughing and has a great sense of humor," she says. "Also, his behavior is like a James Bond. He's naturally an action guy. He's an amazing actor and can play everything, but at the same time when you see him doing those scenes he's just perfect for that. I was surprised because sometimes you think it's the camera and they cut a lot – No. He does the whole thing, and it's amazing."