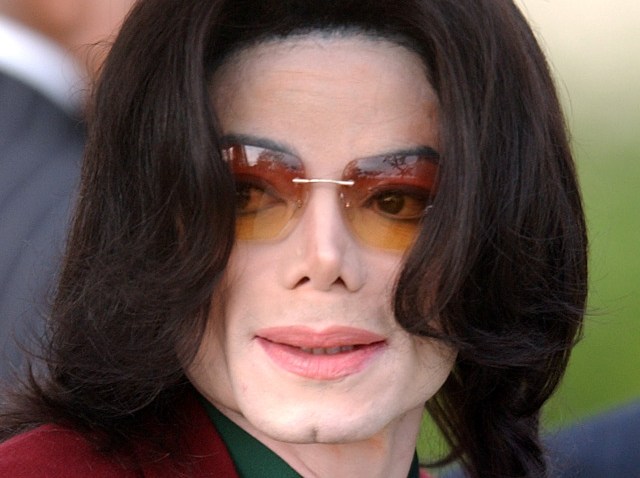 Michael Jackson filled prescriptions using at least 19 aliases, including novelist Jack London and even his own 12-year-old son Prince Michael, investigators revealed in court papers that refer to the King of Pop as an "addict."
The names of Jackson's personal assistant and his chef made the list of of Jacko's prescription proxies as well, Usmagazine.com reported. But investigators suspect Jackson's deception didn't fool doctors, who nonetheless prescribed the drugs that may have caused his demise. One is the subject of a manslaughter investigation and others may be in big trouble, as well.
The Las Vegas home and business of Jackson's $150,000-per-month personal physician Dr. Conrad Murray, who is suspected of providing Jackson the powerful anesthetic propofol, were searched by L.A. cops and federal drug agents this week. Search warrants released Thursday show investigators believe other doctors could be guilty of violations including "excessive prescribing" and "prescribing to an addict."
U.S. & World
Stories that affect your life across the U.S. and around the world.
The L.A. coroner once again delayed the release of Jackson's autopsy results while cops look into how a medical network that may have gone well beyond by Murray might have enabled Jackson's deadly addiction, according to the Los Angeles Times.
"Dr. Murray doesn't have any professional or personal association with any of the doctors listed on that search warrant," Murray's lawyer, Edward Chernoff, tolf the L.A. Times.
While Jackson appears to have abused a wide array of prescription drugs, investigators are working under the theory the anesthetic caused Jackson's heart to stop.
A law enforcement official earlier told The Associated Press that on the day Jackson died Murray gave him propofol to help him sleep. The official spoke on condition of anonymity because the investigation is ongoing.
Propofol, dubbed "milk of amnesia," is used for surgeries and is not meant as a sleep aid or to be given in private homes. Because of its potency, only trained anesthesia professionals are supposed to administer it and patients are to be monitored at all times.
Murray, a cardiologist, has spoken to police but not commented publicly since Jackson died June 25. Chernoff has previously said the doctor did not prescribe anything that "should have" killed Jackson.
Search warrants issued last week in Houston allowed authorities to search Murray's clinic and a storage unit. They were the first public acknowledgment that investigators consider Jackson's death a possible manslaughter and that Murray is the target of the investigation.
The Las Vegas warrants were far more detailed and authorized authorities to look for medical and other records related to Jackson or any of the aliases he used, which also included the names Omar Arnold, Josephine Baker, Paul Farance and Michael Amir Williams Muhammad.
Among the items seized in the Vegas searches were an iPhone, copies of several computer hard drives, a CD with the name Omar Arnold on it and a binder containing invoices for medical equipment and supplies. No propofol was found.
The warrant also shows investigators are seeking correspondence from seven doctors it names. One, Dr. Allan Metzger of Los Angeles, is an internist and rheumatologist who had a close relationship with Jackson beginning in 2002 and was godfather to one of the singer's children, said his attorney, Harland Braun.
Braun said Jackson invited Metzger to his home April 18. He spent about an hour and a half with him, during which time Jackson asked about sleep medication, particularly propofol.
Metzger told him it was dangerous, could be life threatening and should not be used outside a hospital, and suggested Jackson use some other sleep medication, Braun said.
Metzger's experience echoed Cherilyn Lee, a registered nurse who gave Jackson nutritional counseling earlier this year, who said he complained of insomnia and asked her repeatedly for Diprivan, the brand-name version of propofol. Lee said she also warned him of the drug's dangers and rejected his requests.
Copyright AP - Associated Press