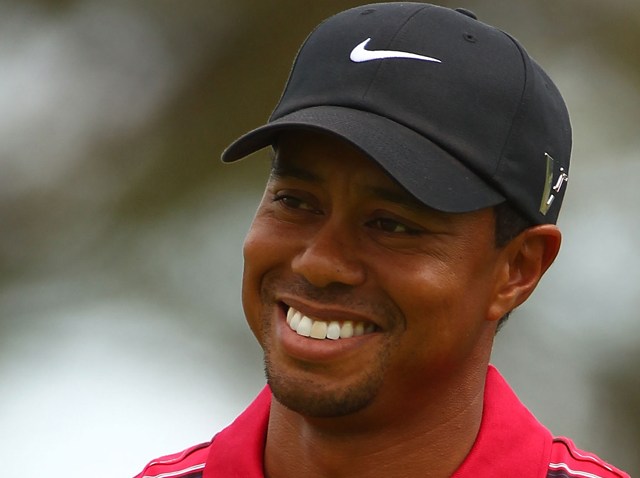 Being associated with Thanksgiving, that most wholesome and family-focused of holidays, is usually a good thing. That is, unless, you're Tiger Woods.
It seems hard to believe that almost a year has passed since a still not fully explained, middle-of-the- night accident ended with the world's top golfer passed out behind the wheel of his SUV and his reputation soon to be in tatters following the exposure of a years long sex scandal.
Now Woods feels like he's finally ready to move on, reports the New York Post.
U.S. & World
Stories that affect your life across the U.S. and around the world.
"It's going to be great," Woods said in an interview with the Associated Press a few days ahead of his first post-scandal Thanksgiving. "I'm going to be with my family. My mom is going to be there... We've turned the corner, turned the page, and it's time to move forward."
Woods has fallen far in the last year: he was released from endorsement contacts, became the - no pun intended - butt of many a late-night comedian's jokes, watched his marriage end with an expensive settlement, and, perhaps most demeaning of all for Tiger, lost his cherished and long-held ranking as the world's number one golfer.
Though Woods had one of the most closely controlled images in public life, he claims that he's "totally fine" with the fact that he has to start over.
"I made my share of mistakes. People can look at that as what not to do, and if they choose to make fun of it, that's fine. I can't control that. All I know is that I can only control myself."
However, in a move that has become de rigueur for fallen celebrities, Woods recently started his own apology tour. In the November 17 issue of Newsweek, he penned an essay entitled, "How I've Redefined Victory," in which he said that he's "more grounded than ever" and "not the same man I was a year ago." He sat down for an interview on ESPN's Mike and Mike in the Morning talk show and, of course, started a Twitter account.
But while those things will help, it seems like nothing less than his stated goal of surpassing Jack Nicklaus' record of winning 18 majors will give the golfer back what's he lost.
"I've still got a career ahead of me," he said. "I'm in a better place that I ever was. That's the beauty of it. That's what is fun and exciting about the future."
Speaking of the future, Woods' first crack at a major in 2011 comes at one of his favorite events, the Masters, happening April 8-11. Mark your calendars.
Selected Reading: New York Post, Newsweek, USA Today