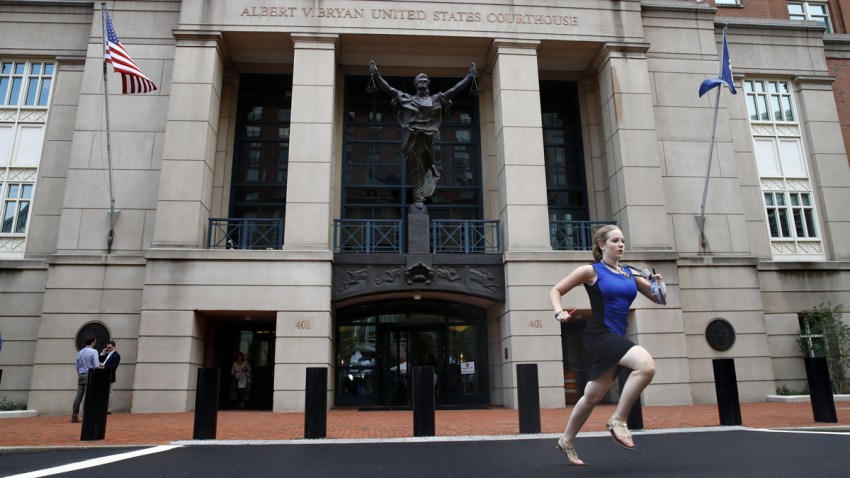 Cassie Semyon, a Temple University journalism student interning for NBC News, never thought she'd become a part of the Paul Manafort trial. She simply wanted to do a good job helping to cover it.
Then, a photo of her sprinting from the courthouse to share news of the verdict with reporter Andrea Mitchell hit the Insta.
"I thought I'd have a cool Instagram photo," Semyon said during an interview on the Today show Friday morning. "I didn't think it'd go viral."
U.S. & World
Stories that affect your life across the U.S. and around the world.
In the break-neck pace of the news cycle these days, Semyon's sprint was fitting.
Asked what she was thinking as she darted to tell of the verdict (Manafort, the former campaign manager for President Donald Trump was found guilty on eight of 18 counts), Semyon said, "Trying not to fall, I guess. Honestly, I was just trying to get outside and do my job."
But soon, social media was blowing up with #GoBlueDressGo.
The reason for the sprint? Electronic devices were barred from the federal courtroom in Washington D.C. where the trial was held.
Semyon's last day interning for NBC News was Friday.
Copyright AP - Associated Press