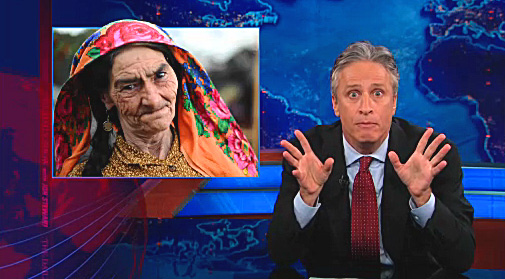 On Monday's episode of "The Daily Show," host Jon Stewart mocked mainstream media outlets for neglecting to discuss substantive issues about Mitt Romney's vice presidential running mate, Paul Ryan.
"It's like a gypsy put a curse on you," Stewart said, mimicking a gypsy. "Hello media, you will babble bulls--- until a sad-eyed man from the north country is chosen by a Mormon."
Although political commentators say the election "just got serious" with the selection of Paul Ryan, they continue to focus on insipid facts about Ryan – such as his penchant for catching catfish with his bare hands and his adherence to the extreme conditioning program P90X – rather than what Stewart calls "substantive news discourse."
U.S. & World
Stories that affect your life across the U.S. and around the world.
"Alright we get it, the guy's a workout machine. He's cut like Captain America, he can catch catfish with his bare hands," said an exasperated Stewart. "Is there any substance we can talk about here?"
Stewart proceeds to discuss Ryan's record and his stance on social issues, before he seemingly falls under a "gypsy curse."
"Those eyes, they're just so blue," said a transfixed Stewart. "I just can't look away."
To watch Stewart fall victim to a gypsy curse, check out the clip below, courtesy of Comedy Central: