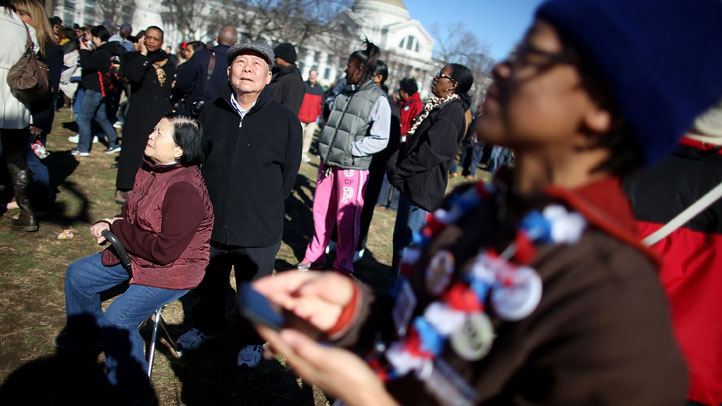 Sneak a peek behind the scenes of President Obama's second inauguration. We're live blogging the inauguration, curating the top tweets, Facebook posts, Instagram photos and more from NBC journalists on the ground in Washington and social media users around the country.
Using Storify, this social experience will be updated in real-time to tell the story of the inauguration through social media.
U.S. & World
Stories that affect your life across the U.S. and around the world.
[
View the story "The second inauguration of President Obama" on Storify
]