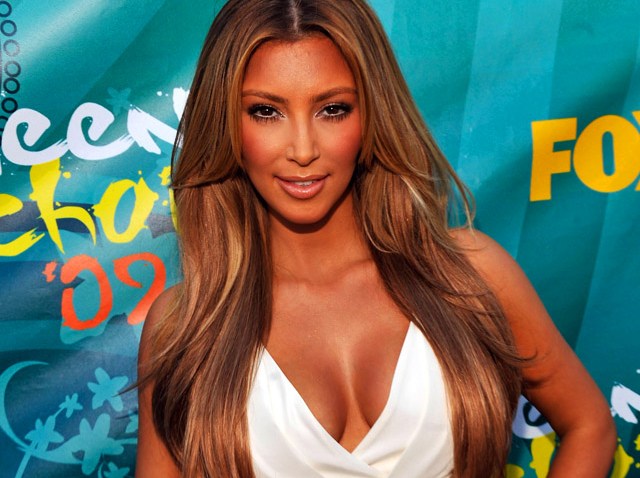 Kim Kardashian defended Jessica Simpson's body and ripped those responsible for an animated short that mocked the songbird's fluctuating figure
The curvy brunette reality TV starlet said she was relieved to hear that NFL Fox Sunday apologized to Simpson after it featured a cartoon that showed animated members of the Dallas Cowboys mocking her waistline in front of the team's quarterback and the songstress' ex-beau, Tony Romo.
"I'm glad they apologized," Kardashian told PopEater. "Fox shouldn't be making fun of Jessica Simpson, who has such an amazing body."
U.S. & World
Stories that affect your life across the U.S. and around the world.
"She's clearly not overweight and laughing about that gives young girls the wrong message," she told PopEater.
The stunner, who has reunited with former beau New Orleans Saints running back Reggie Bush, said its difficult dating a sports star. Kim's sister, Khloe, has come under fire by critics who have called into question her shotgun wedding to NBA star Lamar Odom.
"Now Khloe's in the same boat," Kim told PopEater. "There's no secret to (avoiding the attacks). Wer are just supportive to our boyfriend and husband. And we just live our lives . That's all you can really do."
In the clip that aired on Oct. 11, the animated versions of Dallas Cowboys players Jason Witten and Marion Barber are shown sitting together in the team's locker room.
"Man, I still can't believe Tony dated Jessica Simpson, even after she blew up bigger than Flozell Adams!" said a cartoon Barber.
"Unlike Tony, at least Jessica comes up big when it counts!" Wittens says.
Romo adds, "Guys, I'm standing right here."
"Sorry Tony," coach Wade Phillips says. "Say Tony, is Jessica around? We could use a defensive tackle!"
The 5-foot-3 singer packed the pounds onto her 110-lbs. frame earlier this year and despite shedding a number of pounds has been unable to shake criticism of her body.