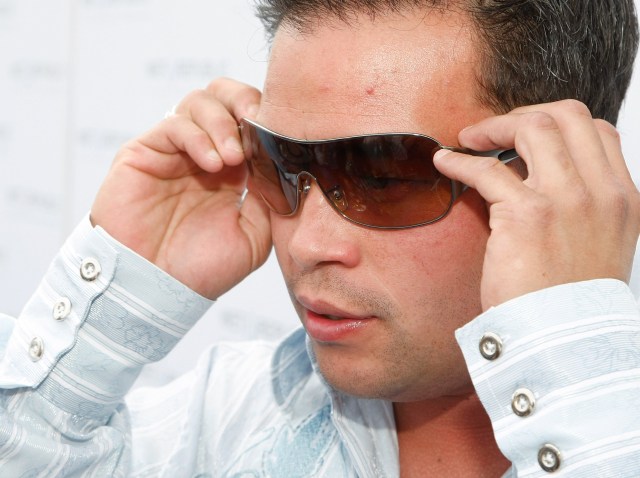 Jon Gosselin and his scorned ex may be ready to call a truce.
After lawyers for the reality TV dad and his former gal pal, Hailey Glassman, escalated a war of words over the trashed Manhattan apartment the pair shared, Gosselin and Glassman reportedly met in person Wednesday to "try to work things out."
"They decided to sit privately at the table and discuss this thing," Glassman's lawyer Stephanie Ovadia told The New York Post.
U.S. & World
Stories that affect your life across the U.S. and around the world.
The sit down came a day after Gosselin's attorney told RadarOnline.com that Hailey Glassman was "going to jail; it's as simple as that" – sparking a bitter retort by the 22-year old's lawyer.
"For an attorney to go out there and say someone's going to jail when they're not even arrested -- that's just irresponsible," Glassman's attorney, Stephanie Ovadia, told People.com.
"That is the most ludicrous, ridiculous, unnecessary statement I have ever in my life heard."
Hailey removed items that belonged to her from the W. 72nd apartment after she and Gosselin split several weeks ago and he "told her the apartment would be padlocked because he had not been paying rent, and she should go there and take whatever she wanted," her attorney said.
Detectives said earlier this week they are not ruling out the possibility the alleged break-in at the Upper West Side bachelor pad was staged by Glassman as a publicity stunt. She has denied that she is responsible for ransacking the apartment and claims she was set up.
Gosselin returned to his apartment Saturday after spending the holidays in Pennsylvania with his eight kids to find the place had been trashed.
His TV, CD player, Nintendo Wii game and kitchen items were swiped from the flat. Clothing bedding and furnishings had apparently been slashed, Gosselin's attorney said.
A butcher knife plunged into a wooden dresser reportedly held up a menacing note.