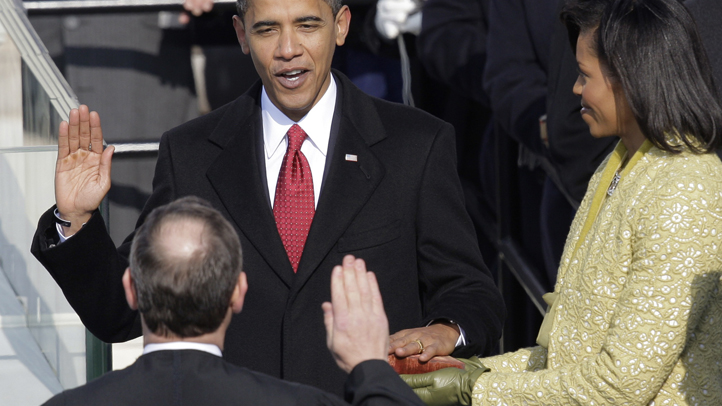 Longtime civil rights activist Myrlie Evers-Williams will deliver the invocation kicking off President Barack Obama's inauguration later this month on Martin Luther King Day.
The choice of Evers-Williams, a former NAACP chair and the widow of slain civil rights pioneer Medgar Evers, to say the public prayer may be the first time a woman and layperson has been picked for the job, The Washington Post reported.
Evers-Williams said she was "humbled" by the honor and called it "an exhilerating experience," citing the significance of the 50th anniversary of the American civil rights movement.
U.S. & World
Stories that affect your life across the U.S. and around the world.
It is also the 50th anniversary of the assassination of her late husband, who was gunned down in his driveway. He was the Mississippi field secretary for the NAACP when he died.
Giving the benediction at the ceremony's end will be Rev. Louie Giglio, an evangelical pastor who founded the massive Passion Conferences aimed at young people. An official said he was picked largely for his work raising awareness about human trafficking, according to the Post.
Four years ago, Obama faced backlash from liberals when he tapped conservative pastor Rick Warren, founder of the evangelical megachurch Saddleback Church and high-profile opponent of gay marriage, to give the invocation.
His benediction that year was given by civil rights leader Rev. Joseph Lowery.
This year's public inauguration ceremony is being held on Martin Luther King Day, one day after the official swearing-in ceremony, since this year Inauguration Day, Jan. 20, falls on a Sunday, when courts are closed.
Obama will be sworn in by Chief Justice John Roberts, and Vice President Joe Biden will be sworn in — as per his personal selection — by Justice Sonia Sotomayor, whom he called "a friend" by whom it would be "an incredible honor" to be given the oath. Sotomayor will become the first Hispanic judge, and only the fourth woman, ever to have administered an oath of office.
As in years past, the Obama and Biden families called on Americans to participate in a National Day of Service Saturday, Jan. 19, in the run-up to the inauguration — this year in honor of Martin Luther King.