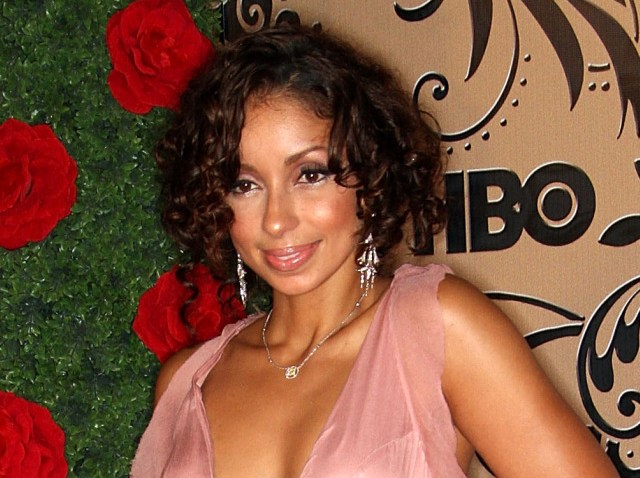 R&B Singer and "Dancing With the Stars" competitor Mya is recovering after a trip to the hospital Sunday night.


"Went 2 the hospital late last night 2 get stitches. Deep cut from glass. Only caught 2hours of sleep but feel great. Must be adrenaline," Mya Tweeted on Monday.


VIEW THE PHOTOS: 'Dancing With The Stars' Season 9 Class Portraits

The singer, who will compete for dance floor glory on the reality competition premiering tonight on ABC, said there is no need for alarm.


"Nothing to worry about. Just an ugly slice on my finger-not the first time I've had stitches. I'll be just fine. Thanks4the concern," she said in another Twitter post.


VIEW THE PHOTOS: 'Dancing With The Stars' Season 9: The Rehearsal Shots

A rep for the ABC series confirmed the incident, telling Access, "She's fine. Stitches in her finger from broken glass."


Mya's slice heard around the Twitterverse wasn't the first "Dancing" injury to leave one of this season's competitor's in stitches.


As previously reported on AccessHollywood.com, model and lifestyle expert, Kathy Ireland, was injured last week while surfing in Santa Barbara with her son, Erik. She was given seven stitches by her very own husband, Greg Olsen, an emergency room doctor in Santa Barbara.


VIEW THE PHOTOS: 'Dancing With The Stars' Season 9 Cast Revealed!

Season 9 of "Dancing With the Stars" returns tonight with a three-night premiere on ABC.

Related Content from AccessHollywood.com:
PLAY IT NOW: Where Did Aaron Carter Pick Up His New 'Dancing' Moves?
PLAY IT NOW: Kathy Ireland's Battle To Get Her Body Back!
MORE ACCESS ON THESE TOPICS: Dancing With the Stars - Twitter - ABC - Kathy Ireland - Style
Copyright NBCAH - Access Hollywood