No one starts with a needle in his or her arm.
Hidden within addiction is mental instability. We know that addicts do not just become users on a whim; there is a trigger caused by mental illness.
Something triggered Derik, my younger brother, into the dark path of addiction. We never truly understood his trigger, which made the cycle of addiction worse for my family and me. Addiction took hold of Derik when he was just a young teen, trying the "small stuff" and loving the way it made him feel. It wasn't until his adult years, when he was prescribed an opiate for pain management, that he got his first taste of a true high. The painkiller, a gateway drug, opened the door for Derik to try heroin – and boy, did it have its grip on him after he was introduced to it, the monster that would take control of his mind, body and soul.
As angry as I am, I now understand that Derik's addiction was a mental illness, and he could not choose the sober path. His body and warped mind chose heroin over sobriety, chose heroin over his daughter, Scarlet, and over the rest of us whom he left behind, now mourning the loss of a soul too young to depart.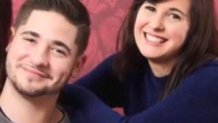 Derik suffered on a daily basis for two and a half years with his demon, heroin. He loved his family and his daughter, but did not love his life. Heroin helped Derik escape his reality; it put him into a daze that allowed him to forget. He truly tried with all his might to tell his body that the fixes were not worth it, but his body and mind outweighed his heart each time he took the needle. My brother did try to get help by entering rehabilitation facilities at least five times, yet nothing changed.
Rehabilitation facilities are just the initial stage of treatment. These facilities start with detoxification and medically managed withdrawal. But that alone does not address the psychological, social and behavioral problems associated with addiction and therefore, does not typically produce lasting behavioral changes necessary for recovery.
U.S. & World
Stories that affect your life across the U.S. and around the world.
My brother needed further behavioral treatment for full recovery; he thought of rehab as more of a vacation from his disease rather than treatment to help subdue the urges. These treatments include long- and short-term residential treatment, outpatient treatment programs, and individual and group counseling – all designed to help patients engage in the recovery process, modify their attitudes and behaviors related to drug abuse, and increase healthy life skills. There are programs that enhance the effectiveness of medications and help people stay in treatment longer, yet funding for them is limited, and insurance does not cover everything. So what hope was there for Derik?
I had already prepared my heart for the inevitable phone call, so when it came, I was ready. The nightmare began with a simple text in the morning: My brother had not come home last night, and some gullible girl had taken him to Philly. Derik said, "I will be 20 minutes," but he never came back. I reassured my mom that he would be back; he always resurfaced. But I had a feeling deep down that this time was different. I braced myself for reality. Heroin had its grip on him.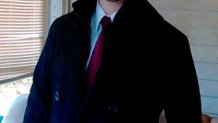 Derik lost his battle with addiction on May 7, 2015. On that night, my brother was deceptively given fentanyl rather than his drug of choice. He slipped into a deep sleep, his body forgetting to breathe. For an entire day, he was lost, unclaimed, and thrown away like trash to rot in the elements of a wooded alley in Kensington. His body was not found until late on May 8. My insides ache to think that his body wasted away in the scorching heat for an entire day in that alley, alone, waiting for someone to claim him as Derik M. Lawley, a brother, a son, and father.
When the funeral home called and asked me to identify Derik's body so that they could process him and make his body look like Derik again, I immediately said yes. Being who I am, I told myself that I could do it alone. I thought the image of his lifeless body should be the burden that only I carried.
I opened the door to the funeral home, remembering greeting the many visitors for my grandfather's funeral two years prior in that very same spot. The funeral director asked, "Are you ready?" and I probably gave her a look of discontentment. Of course I am not ready. Up to this point, it was all a dream. It might not have been Derik. It could have been a mistake, and he could have been just walking the streets of Philly.
I walked with her and turned the corner to what would be one of the most heart-wrenching sights I would ever see: Derik lying dead. My hands trembled, my mouth let out a small whimper, and I felt like I could faint. I whispered, "That's him and I'm sorry," the words running together. I was warned not to touch him due to the extensive autopsy injuries and his body not being embalmed, but all I wanted to do was hug him and slap him at the same time.
The next morning, my family made the decision of where Derik's final resting place would be. Valley Forge Park is peaceful – trees, flowers, and the chirping of birds. A place safe from Derik's demons, from himself, and from the judgment of others. Mom, Dad, and I picked the niche in the columbarium where he would be interred. It was almost like choosing a new house not only for Derik, but for my grandparents, my parents, and my husband and me. We chose for him to be in the middle so that he would not be alone. Our grandparents will join the niche next to him when God decides to take them into the light, and Mom and Dad will join him on the other side. A sandwich of love. I pondered to myself for a moment there; I thought I heard Derik's laugh in the wind.
The peace I felt as we picked Derik's niche was gone the moment I saw him in his cremation box waiting for the flames. He was dressed in the clothes I picked out for him: a gray button-down shirt he wore often and black pants. I could see more of Derik since the sheet laid at his waist. To me, it was not his face. There were no dimples, no smile, but the sleeping eyes and hair were Derik's. I watched Mom and Dad say their final goodbyes, kissing Derik's forehead and whispering sweet nothings. They placed pictures of Scarlet and Derik's Disney trip to bring to the afterlife for comfort as God and our departed family embraced him. After, it was my turn. Our parents left the room so I could talk to him behind closed doors.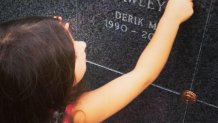 I walked up to Derik, nervous that he would not want me to say goodbye in this manner. But, dear brother, I had to. The image of him alone was causing an ache in my heart; nightmares replaced happy memories of him. I needed to see him safe, to make sure he was not alone as the flames engulfed him, to burn the images of his lifeless body in the wooded alley out of my mind. I placed a picture of the family happy at Christmas in those goofy poses I made everyone do, our pictures of all four siblings last Mother's Day, of Scarlet loving her daddy, and of Mom and Dad smiling. I whispered, 'I am so sorry,' over and over, feeling his hand on my shoulder. I stopped. I kissed Derik's forehead and motioned to the director and henchman to put his lid back on. I pushed the box myself into the kiln, and the doors shut. I kissed my palm and spread my hand on the door and I said goodbye. He was free.
My heart died the moment Derik took his last breath. His body lies in ashes as mine dies slowly from within. The darkness lingers and the nightmares loom into the light. The pain of losing Derik is unbearable, and I am living in the ninth circle of hell, my treachery being called an addict's sister. Siblings love each other regardless of their paths; they guide each other when they have fallen and are each other's shoulder to lean on. But I distanced myself from Derik's addiction; it made him a wicked man. I should have been there for Derik, to wipe the sweat of addiction off his brow when the wickedness came upon him time and time again. Or in the least, I should have called, wrote, or sent Derik love in a care package. But I ignored him, gave him the cold shoulder, and did not see the real person within his eyes. I practiced tough love when I should have just shown him compassion. That is my burden, my guilt, my pain to bear all the days of my life.
According to the Pennsylvania State Coroners Association report, there were at least 2,489 drug-related deaths in 2014 and 800 heroin-related overdoses in the state, with fentanyl poisoning also rising in numbers. My brother, Derik M. Lawley, is now part of the 2015 statistics, and the numbers are rising at an alarming rate.
But Derik wasn't a statistic. He wasn't just a number on a spreadsheet. He was a son, a father and a brother. The stigma of the stereotype is that addicts are deviants and don't engage in society – that they're unemployed, dropouts, victims of poor upbringings, users in dark, dirty alleyways, robbers of the innocent – and are without love and kindness in their lives, confined to poorer areas of the big city, those without morals. This could not be further from the truth. Heroin and other opioid overdose are now a leading cause of preventable death in the United States, and addiction affects all walks of life across Pennsylvania: rich, poor, middle class, mothers, fathers, sons, daughters and siblings. My brother suffered from a mental illness, not a moral failing. Addiction is a crisis that has hit hard in our local Bucks County and Montgomery County communities.
Derik's death was preventable. If funding for a new initiative to combat heroin and opioid addiction was available, our communities would not be suffering like this. My 3-year-old niece would not be asking, "When is daddy coming back from heaven?" My parents would not be mourning the loss of a son. And my sister, brother, and I would not be suffering the loss of a sibling. Parents across Pennsylvania would not be mourning the loss of their children who are fighting battles with addiction. Parents would not be searching for missing children who are living on the streets, fighting their own demons because insurance companies would not pay for additional, much-needed rehab treatment. Parents would not be planning funerals for their children who departed this world too soon.
Pennsylvania's legislation needs to allocate funds to increase access to lifesaving therapies and give Pennsylvanians, like my brother, access to the treatment they need. Measures need to be in place to prevent these needless deaths. We need funding for new initiatives to combat the heroin and opioid addiction epidemic.
Many legislators have called for aggressive, community-based, non-punitive measures to combat the scourge of heroin in their communities, however they fail to pass a budget that would add additional funding four human services and mental-health treatment – funding that could have prevented the death of my brother and so many others. Derik's Jedi Project, an organization named for him, is calling for a Pennsylvania budget that would include funds used to provide mental health and drug and alcohol treatment, funds that could help with the growing number of addicts who previously failed to get treatment due to budget cuts. Funds that could prevent deaths.
Until then, Derik's Jedi Project, created in honor of my brother, will continue to help the addicted living on the streets of Philadelphia who are waiting for someone to give them hope and compassion, by letting someone know they are alive, getting them the much-needed help, putting them in contact with those who can help. We travel weekly to Philadelphia and provide any and all people struggling with addiction we can find with a meal, water, hygiene supplies, a way to get help, and an ear to listen. Through social media, such as Twitter, Facebook, and Instagram, we are giving families of addicts and recovering addicts a way to voice their concerns and seek help when it's needed. We are asking Pennsylvania citizens to open their eyes to the War on Drugs and consider new revenue streams for funds to provide mental health and drug and alcohol treatment.
We can help prevent more deaths. We can show compassion and understanding of a disease that plagues thousands, and we can show the masses that the stigma attached to addiction is not true. I hope you consider empathizing with the countless number of people who are plagued with addiction, to look in their eyes and know that addiction is a disease, not a choice, and to lend a hand rather than push them further down the rabbit hole. It just might help save one life from being ended and another family from experiencing the despair mine has.
This is my brother, Derik. My brother is no different than you or yours. He had a disease that he did not ask to own. Please remember he was a human being, his addictive self an alter ego he so desperately wanted to be without. Derik was a beautiful soul lost at the tender young age of 25. He had a love of movies, dimples that would melt any heart, and a love for his family that shined brightly in the smile he gave each and every one of us. The look he gave to his daughter as she said, "Daddy," was one of pure love. Addiction and deceitfulness might have taken him from me, but forgotten he will never be. We know that he is dancing in the sky, and we will not let him die in vain. His story will be known, our story will be heard, and there will be a change in the hearts who those who will listen.
Remember these words: "We are all addicted to something that takes away the pain." I will not hide my brother's struggle behind shame and disgrace. Hello, my name is Tara and you have met your match. I am the sister of an addict, and I will not rest until you have learned of the affliction.
---
Stay tuned: A Generation Addicted, an NBC10 digital exclusive report exploring the tragic world of heroin and opiate addiction in the Philadelphia area and beyond, is coming March 21.