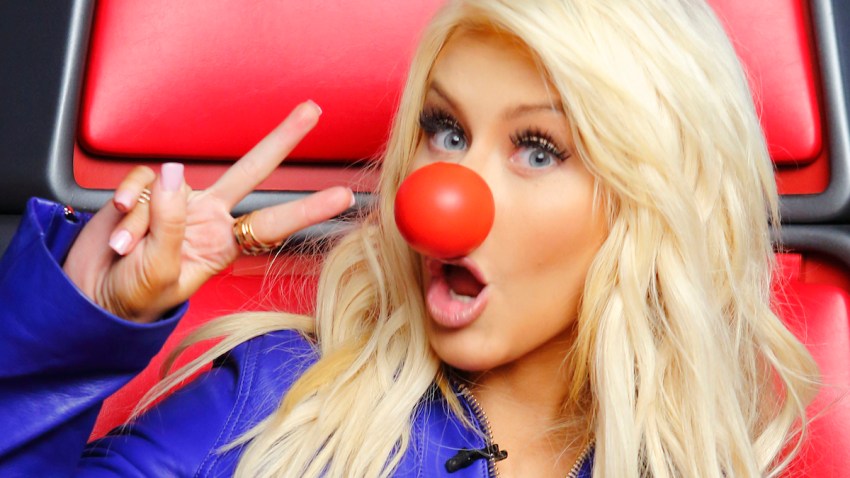 Celebrities often lend their services to various fundraising efforts, but one in particular sticks out: Red Nose Day.
The fundraising campaign, aimed at alleviating child poverty, has been observed in the United States since 2015 and the United Kingdom since 1988. Since its initial launch, one particular method through which celebrities have helped raise funds is through music, with official songs for Red Nose Day.
In 2015, for example, Sam Smith and John Legend partnered up for a rendition of their song "Lay Me Down," specifically for the fundraising campaign. The song was the inaugural single for Red Nose Day in the U.S.
U.S. & World
Stories that affect your life across the U.S. and around the world.
[[421995584, C]]
In the U.K., the Spice Girls' "Who Do You Think You Are" was the official Red Nose Day single in 1997. The band produced a music video specifically for Red Nose Day that year that also featured the Sugar Lumps — the satirical version of the British pop stars.
But the singles, though highly impactful, aren't the only way musicians have contributed to Red Nose Day.
Ed Sheeran this year traveled to Liberia on behalf of the campaign this year. Through the trip, he shared the stories of several of the children he met, including a young girl whose father died during the Ebola crisis. He also met a young boy who is homeless.
[[421995614, C]]
Sheeran made a video highlighting the conversations he had in Liberia called "What Do I Know?"
As part of Red Nose Day in 2015, Blake Shelton, the musician and coach on "The Voice," visited a Children's Health Fund mobile clinic in Southern Los Angeles. The fund is one of those supported by Red Nose Day, "Today" reported. Families pay the bill based on what they can afford.
Shelton met and talked with families during his visit, including one woman responsible for raising her eight grandchildren.
After his visit, he told "Today," "We're in the United States. We're the greatest country in the world. I truly believe that. And still, one out of every five children live in poverty. I think it's time that we open our eyes to that."
[[421995914, C]]
In 2015 Coldplay also created its own musical version of the hit TV show "Game of Thrones." The video featured original songs by the group's lead singer Chris Martin, and featured a dozen cast members from the show.
Other musicians who have participated in Red Nose Day in some capacity include Christina Aguilera, Adam Levine and Pharrell Williams, among others.