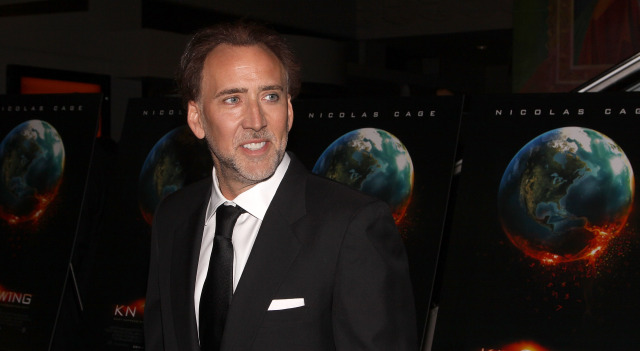 A man walking on a sidewalk could have used a stunt double after getting injured by car crash during the filming of a movie chase scene in Times Square.
A black Ferrari jumped a curb and crashed into the entrance of a Times Square restaurant and injured two people shortly before 1 a.m., police said.
"The Ferrari took a sharp right to the left and lost it, swerving across the lanes, taking out a lamppost and a news stand," tourist Mark Watkins told The New York Post. "One lady was knocked to the ground and a lamppost landed directly on top of a chap."
U.S. & World
Stories that affect your life across the U.S. and around the world.
The two injured people were brought to Bellevue Hospital, though police said their injuries weren't life threatening. One of the victims wasn't part of the movie production, according to The Post.
Notices posted by police indicated the shoot was for the Nicolas Cage film, "The Sorcerer's Apprentice." The scene required a Ferrari to pass several vehicles in pursuit of a Mercedes as it drove down Seventh Avenue, which was closed to traffic for the filming.
The scene included 15 stunt cars, 10 background cars and 65 background actors.
The Ferrari appeared to take a hard right turn and smashed into the Sbarro restaurant at 47th Street and Seventh Avenue, witnesses said.
The Disney movie is a live action film based on the poem that inspired the classic animated film "Fantasia," The Post reported. Cage plays a sorcerer looking for an apprentice in New York.
The movie will resume shooting on 7th Avenue tonight and tommorrow night, weather permitting.


Copyright AP - Associated Press