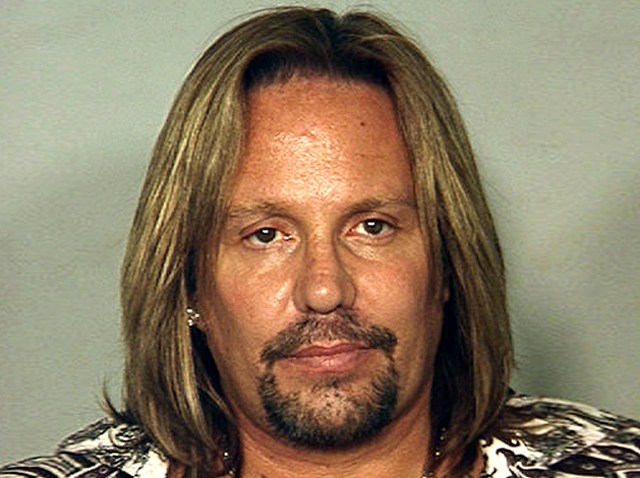 Motley Crue singer Vince Neil pleaded not guilty to driving drunk in Las Vegas and will go on trial early next year.
Attorney Richard Schonfeld entered the plea for the 49-year-old rocker, who was busted June 27 driving his Lamborghini 60 miles per hour in a 45 mph zone near the Vegas strip. Police say he had a blood-alcohol content well above the legal limit of .08 percent.
Neil, whose hits with Motley Crue include "Girls, Girls, Girls" and "Dr. Feelgood," lives with his fourth wife in Las Vegas.
U.S. & World
Stories that affect your life across the U.S. and around the world.
Police said Neil was then given three physical tests to determine if he was legally drunk. He failed a test that required him to follow the officer's finger as it was moved 12 to 15 inches in front of him, police said. Neil was also unable to walk heel-to-toe steps or standon onleg for the required time, police said.
After failing those three tests, Neil was then given a breath test that showed his blood alcohol content readings were 0.215 and 0.216, compared to the legal limit of 0.08, the report said.
Selected Reading: The Associated Press, VinceNeil.net, Las Vegas Sun.