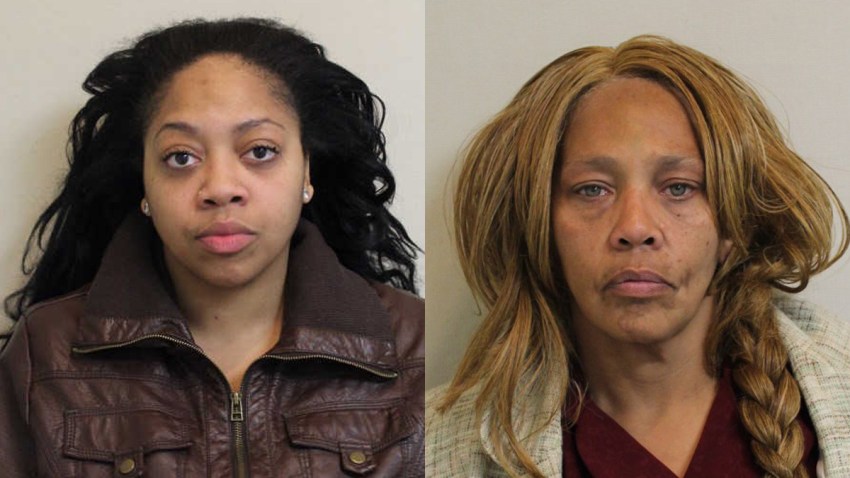 A mother and daughter from Trumbull, Connecticut, have been arrested after an emaciated pit bull and her eight starving puppies were found in an abandoned home, police said.
An United Illuminated Company employee went to 2542 Main Street in October 2013, weeks after the electricity had been turned off, and saw an emaciated dog come to the front door of what appeared to be an abandoned home, police said.
Animal Control Officer Lynn Dellabianca then went to the home, where she found the starving female pit bull and eight undernourished puppies, according to police.
U.S. & World
Stories that affect your life across the U.S. and around the world.
The arrest warrant application says the adult dog was friendly, but emaciated to the point that her ribs and backbone were showing. As officers were putting a leash on her, they heard whimpering from another room. When they went to check on the source, they found the eight extremely emaciated puppies.
The house was in shambles, with no dog food or water in sight, according to police.
The dogs were rescued and hospitalized for several days, where doctors determined that they had eaten a necklace, a pushpin, plastic and some sort of filling material. They have since been adopted.
Police arrested Charlotte Mines on March 13 and Deidra Mines on May 12. Both were charged with nine counts of cruelty to animals.
On Oct. 12, police called Charlotte about the dogs.
"Oh yeah, they all died, huh?" she asked, according to warrant application. When police informed her that the dogs were alive, but near death, she said the dogs belonged to her mother.
She told police that she had gone back to the house a couple times after the electricity was turned off to feed the dogs, but stopped because she did not have any money, the arrest warrant application says.
When police spoke with Deidre Mines, she said she left the dogs in the care of a friend, but then said it was not a good time to talk when police asked which friend was taking care of the dogs, according to police.
In the days that followed, Deidre Mines failed to return messages, according to police.
Had the women reached out to animal control, a shelter or a veterinarians' office. help would have been available.
A hearing was set for today for Charlotte. Deidre is due in court on June 10.