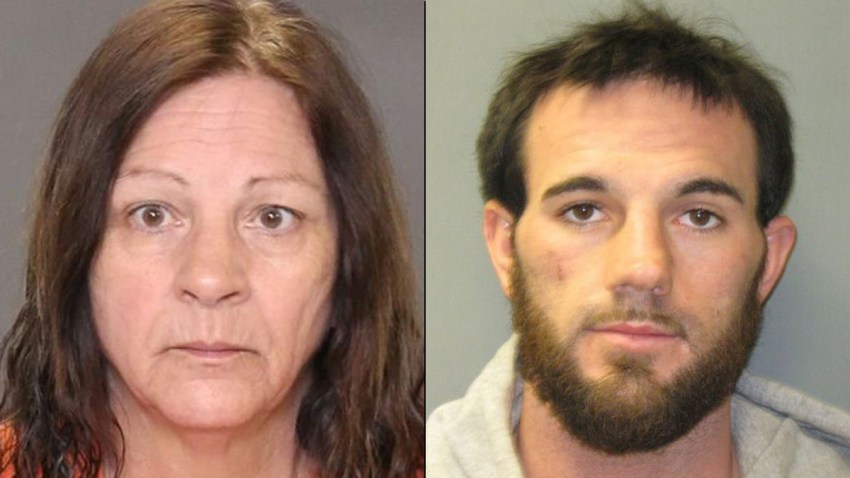 The mother of a southern New Jersey man accused of killing his wife helped her son conceal the victim's body, prosecutors say.
Sixty-seven-year-old Jo Crosby was arrested Monday morning at her Sicklerville home. She's charged with hindering apprehension and tampering with physical evidence by destroying records.
Crosby's 28-year-old son, Kyle, is charged with murder in the death of his 26-year-old wife, Erica Crippen, who has been missing since New Year's Eve. Her body has still not been found.
U.S. & World
Stories that affect your life across the U.S. and around the world.
Prosecutors said Jo Crosby helped her son conceal his wife's body but declined further comment on the allegations, citing the ongoing investigation.
Jo Crosby's bail was set at $12,500, and it's not known if she has retained a lawyer. She was tentatively scheduled to make her initial court appearance Monday afternoon.
Kyle Crosby remained jailed Monday on $1.2 million bail. He was arrested Jan. 12 in Camden County after a traffic stop and a foot pursuit, and was charged with his wife's murder the following day. Authorities have said they found items of "evidential value" in connection with Crippen's disappearance in the trunk of Kyle Crosby's vehicle's trunk, but have declined further comment.
Crippen and Crosby lived in Mount Laurel with their infant daughter and Crippen's 7-year-old daughter. Police had visited the home for a wellness check on Jan. 7 after Crippen's daughter didn't report to school. Crosby signed a missing person report that day and said he had not seen his wife since Jan. 1.
Prosecutors say he left the area for five days after police became involved in the case and was spotted as far away as Baltimore.
Crosby also faces a child endangerment charge, an allegation authorities said stems from the level of care he provided to the children in the absence of his wife.
Erica Crippen's sister Janiya Crippen told NBC10 her family was suspicious of Jo Crosby from the beginning. Janiya says Jo Crosby told her family she hadn't spoken to her son in weeks. They later saw police call logs showing text messages and calls between the mother and son however, according to Janiya.
"It was like four o'clock in the morning, two in the morning," she said. "And I was just like, who does this? And I recognized her number because I had called her."
Janiya says the entire ordeal has been especially hard for Eric Crippen's oldest daughter.
"A 7-year-old asks questions," she said. "The fact that I can't give her answers hurts me everyday. She knows her mom is missing. That's all she knows."
Copyright AP - Associated Press