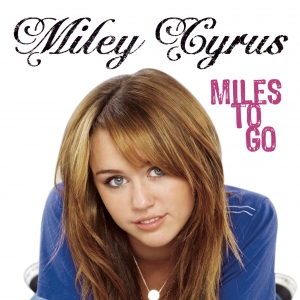 Miley Cyrus might be an international teen sensation with millions of fans around the world, but life has not always been so sweet for the teen star. According to Miley, her pre-teen years were "friendless, lonely and miserable."

In her new book, "Miley Cyrus: Miles To Go," which hit bookstores on Tuesday, the pop star described her tortured pre-teen Tennessee school days, her rise to fame and heartbreak with a fellow Disney star.

VIEW THE PHOTOS: She's Just Bein' Miley!
U.S. & World
Stories that affect your life across the U.S. and around the world.
"The girls took it beyond normal bullying. These were big, tough girls," Miley wrote of her detractors, who she also referred to as "the Anti-Miley Club." "I was scrawny and short. They were fully capable of doing me bodily harm."

Miley recalled one incident when "the Anti-Miley Club" locked her in the girl's restroom during class.

VIEW THE PHOTOS: The Jonas Brothers
"They shoved me in. I was trapped. I banged on the door until my fists hurt. Nobody came," she wrote in the book. "I spent what felt like an hour in there, waiting for someone to rescue me, wondering how my life had gotten so messed up."

The bullying reached its pinnacle when a group of girls challenged the future "Hannah Montana" star to a fight.

"It seemed like Operation Make Miley Miserable was escalating to a new level. More like Operation Take Miley Down," she recalled. "Three girls strutted up and stood towering over me. My stomach churned. I clutched my grilled cheese sandwich like it was the hand of my best friend. It pretty much was my best friend those days. I was done for."

And the lunchroom drama only got worse.

"They started cussing me and telling me to get up. I sat there, frozen. I didn't know what to do," she continued. "Finally, I couldn't take it anymore. I wasn't chicken. What could they do to me? I was surrounded by people. I stood up, still a foot shorter then they were, and said, "What's your problem? What did I ever do to you?'"

Luckily the principal intervened before the brawl ensued, but not before the incident left a painful mark on Miley.

"Classmates would say, 'Your dad's a one-hit wonder. You'll never amount to anything – just like him,'" Miley wrote.

As all Miley fans know, the once-friendless girl had the last laugh.

It wasn't long before Miley was off to LA, where she beat out a slew of Hollywood up-and-comers for the lead role in Disney's popular "Hannah Montana" series – including, "Gossip Girl's" Taylor Momsen.

Miley's said her life instantly changed after landing the role, but she wrote that she will always remember her roots.

"I didn't dare forget the struggle. There was a reason for it. I brought that girl with me, and she reminds me to be compassionate. To not hold grudges. To be supportive. To be there for others when I know I'm needed."

Miley also chronicled her relationship with the youngest Jonas Brother, Nick Jonas, who she only refers to as "Prince Charming," in the book.

"It felt like the whole world stopped. Nothing else mattered," she wrote of the first night she met Nick.

As Miley fans know, their young love did not last. Miley said the day she and Nick broke up was "the hardest day ever."

And the reason for their split?

"Deep down I know we weren't being our best selves," she wrote. "And that was what I wanted — and thought I deserved – in a relationship."

She said she wrote her hit song, "7 Things I Hate About You" in order to "punish him, to get him back for hurting me," but that ultimately the song is "about forgiving, not forgetting."

"It's hard to imagine that our love is a story with an end," Miley said of her relationship with the youngest Jonas." But you know, at least I'm getting some really good songs out of it."

Miley's "Hannah Montana: The Movie," opens on April 10.
Related Content from AccessHollywood.com:
PLAY IT NOW: Oscars Red Carpet 2009: Miley Cyrus Defends Her Dad
PLAY IT NOW: Jet-Setting With The Jonas Brothers, Part I

MORE ACCESS ON THESE TOPICS: Miley Cyrus - Authors - Jonas Brothers - Celebrities - Young Hollywood

Copyright NBCAH - Access Hollywood