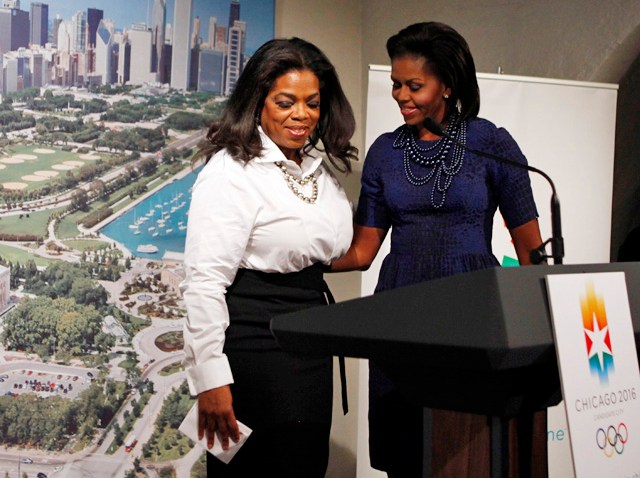 First Lady Michelle Obama and Oprah Winfrey galvanized supporters of Chicago's bid at a celebration dinner in Copenhagen today.
"I am thrilled, I am proud of our bid and I'm proud of our team," said Michell Obama. "So I have to ask you, are we ready to go with this?"
The dinner crowd, about 300 strong, erupted in cheers.
U.S. & World
Stories that affect your life across the U.S. and around the world.
Oprah, for her part, introduced the First Lady to the crowd and praised her commitment to Chicago.
"She was born in Chicago, she grew up in Chicago, she started her career in Chicago, she met her husband in Chicago, she began her family in Chicago ... she loves Chicago!"

Then the two women embraced.
In a brief speech, the First Lady said that the games would be inspirational for Chicago's children.
"They can never dream of being that close to such power and opportunity," she said. "So that's what excites me most about bringing the games to Chicago, the impact it can have on the lives of our young people, and our entire community."
The First Lady and the talk show queen will spend the next two days meeting with IOC members, hoping to persuade them to vote for her hometown in advance of her husband's visit.

Michelle, who is from Chicago, became an international celebrity upon assuming the role of First Lady. Her charms should go a long way toward buttering up IOC voters.

President Barack Obama arrives Friday, and both Obamas will be part of Chicago's final presentation.
The president will also participate in a Q & A session with IOC voters.

Chicago is locked in a tight race with Madrid, Rio de Janeiro and Tokyo for the games.
Copyright AP - Associated Press