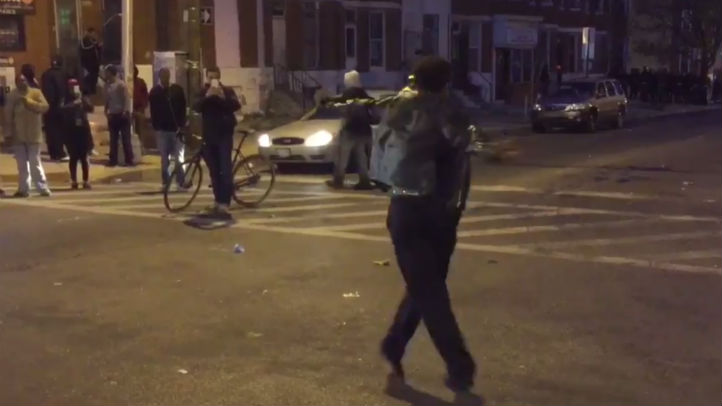 When protests turned violent in Baltimore one person was captured on video dancing amid the chaos to Michael Jackson's "Beat It."
Dimitri Reeves shimmied and moonwalked blocks from where a CVS pharmacy was looted and burned on Monday, according to reports.
[[301688701, C]]
U.S. & World
Stories that affect your life across the U.S. and around the world.
"We wanted to go out and spread positivity," the 22-year-old told the New York Daily News. "I wanted to go out and show people flipping cars isn't the answer."
At least 20 officers were injured in clashes with protesters, dozens of cars were set ablaze and 230 people were arrested in the riots, NBC News reported. The violence followed earlier peaceful demonstrations protesting the death of Freddie Gray, a black man who died last week after suffering a spinal cord injury while in police custody.
Videos of Reeves' dancing display -- at one point he danced on top of a truck -- quickly sprouted on social media, with many calling him the "Michael Jackson protester."
"Everyone was so tense," he told the News. "Even while I was performing, people were running down the street."
Reeves said he wasn't trying to make light of the situation, but rather wanted to provide an alternative to the violence.
In another viral moment to come out of the demonstrations Monday, a mother was caught on video smacking her 16-year-old son after he threw objects at police. The woman said she pulled her son from the scene because she didn't want him "to be a Freddie Gray."