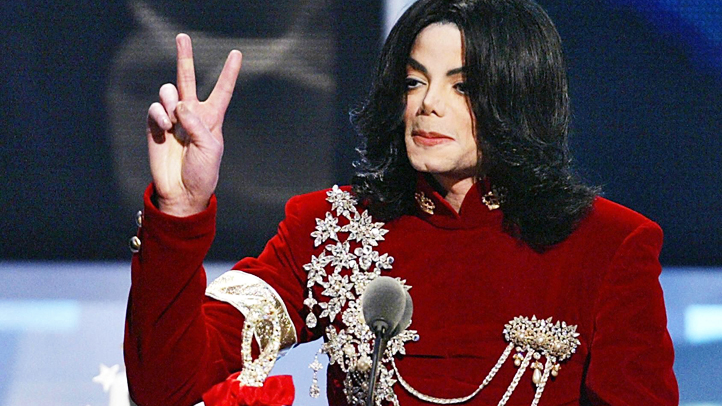 Jurors in the involuntary manslaughter trial of Michael Jackson's personal physician heard details Friday regarding the defense's version of what happened in the hours before the King of Pop's death.
Conrad Murray Trial: Propofol Guidelines, Testimony Timeline, Juror Profiles

The jury, through witness testimony and detectives' interview with Dr. Conrad Murray, has already heard about the early hours of June 25, 2009 as the prosecution attempted to show that Murray abandoned his superstar patient after he administered a powerful surgical sedative in the bedroom of rented Holmby Hills mansion.
But defense attorneys have told jurors that Jackson is to blame for his own death. They claim the King of Pop created a "perfect storm" of drugs in his system, administering the fatal dose of propofol when Murray left the bedroom on the day he died.
U.S. & World
Stories that affect your life across the U.S. and around the world.
Testimony from Dr. Paul White in support of the defense's theory was followed by a tweet from sister La Toya Jackson Friday after court recessed: "MiCHAEL DID NOT KILL HIMSELF!!! HE WOULD NEVER DO THAT!!!!!!"

White, the defense's propofol expert, took the stand Friday to challenge a prosecution medical expert who referred to the defense theory as "crazy." White's testimony became a battle of words with the prosecution's propofol expert -- Dr. Steven Shafer.
The self-injection theory is the only theory supported by Murray's statement to police, White testified. He claimed there was no evidence to support the theory that Murray used an IV to administer the powerful drug.
Dr. Murray's Interview With Detectives: Part 1 | Part 2
Evidence found in the bedroom suggests Jackson received propofol with an injection, White said. Shafer told jurors Murray used an IV drip to administer the sedative.

Based on levels of sedatives Murray told investigators he gave Jackson, the singer should not have stopped breathing, White testified. Murray told investigators he realized when he returned from the bathroom on the morning of June 25, 2009 that the entertainer had stopped breathing.
The evidence shows a rapid injection of 25 milligrams of propofol less than one hour after Murray slowly infused 25 milligrams of the anesthetic, White testified.

"You think it was a self-injection of propofol between 11:30 (a.m.) and 12 (p.m.)?'' defense attorney J. Michael Flanagan asked

"In my opinion, yes,'' White said.

White claimed Shafer didn't take into account the levels of the sedative lorazepam that Jackson may have accumulated in his body.
The defense has attempted to portray Murray as a caring physician who was not motivated by financial gain. Jackson was willing to take great risks in his quest for sleep, according to defense claims.
"There are two good reasons why Michael Jackson has, in a sense, been put on trial here," said legal analyst Darren Kavinoky. "If you're the defense team, you want to shift all focus away from Conrad Murray. But, more importantly... all of this relates to whether there was an intervening act that would cut Dr. Murray's criminal responsibility."
Judge Concerned About Trial Delay

The trial was expected to wind down Friday as White faced cross-examination. But prosecutors indicated Thursday they need more time to examine evidence submitted by defense attorneys.

That means White's testimony will continue next week. Prosecutors want more time to review an analysis prepared by the defense based on tests on samples taken during the pop star's autopsy.

"This is the entire crux of the defense case,'' Deputy District Attorney David Walgren said before the judge agreed to the delay.

Judge Michael Pastor had indicated to jurors they could expect to get the case soon. The judge met with attorneys Thursday, and a transcript of the meeting indicated the judge has concerns about losing jurors.

"Every single member of that jury and all the alternates are paying extraordinary attention to every witness," Pastor said.
Follow NBCLA for the latest LA news, events and entertainment: Twitter: @NBCLA // Facebook: NBCLA