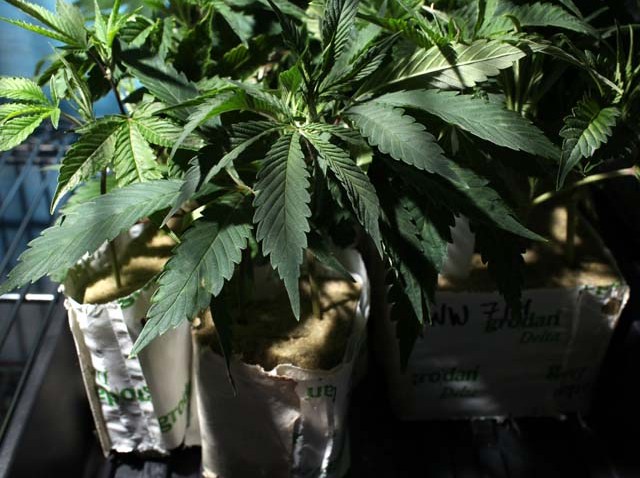 The pot was for his puppy.

After cops raided a Joliet, Ill, house and found three marijuana plants in the backyard – one dead, two healthy – the man who was growing them claimed he was training his dog to sniff out the herb for cops, the Herald News reports.

"[He] advised that he had a controlled substance license and was growing the cannabis to train his dog," according to police report.

The newspaper reached out to the man who stuck to his story about training up a drug-sniffing dog, but the dude clammed up shortly after.

"I can't answer anything right now," the man told the Herald News. "I don't know what's going on."