An officer shot by a gunman at a Los Angeles Police Department station remained hospitalized in "great spirits" Tuesday as authorities released details about the shooting and the suspect.

The unidentified officer was shot multiple times but survived, even though he wasn't wearing an armored vest at the time, police said.
The gun battle broke out at 8 p.m. Monday in the lobby of the LAPD's West Traffic Division at 4861 Venice Blvd.

Daniel Christopher Yealu, 29, of Los Angeles, allegedly walked in and spoke with an officer before pulling out a semi-automatic pistol and firing, police said.
A meeting of the Olympic Park Neighborhood Council was being held in the building at the time.

Initial reports indicated that the officer was wearing the vest, but investigators later determined that was not the case.

"He (Yealu) went into the police station not only with his Glock ... pistol, but also with extra magazines, so the officers' response clearly saved not only their own lives but the lives of community members,'' LAPD Chief Charlie Beck said. "It is an amazing, an amazing story, that he would be here with us.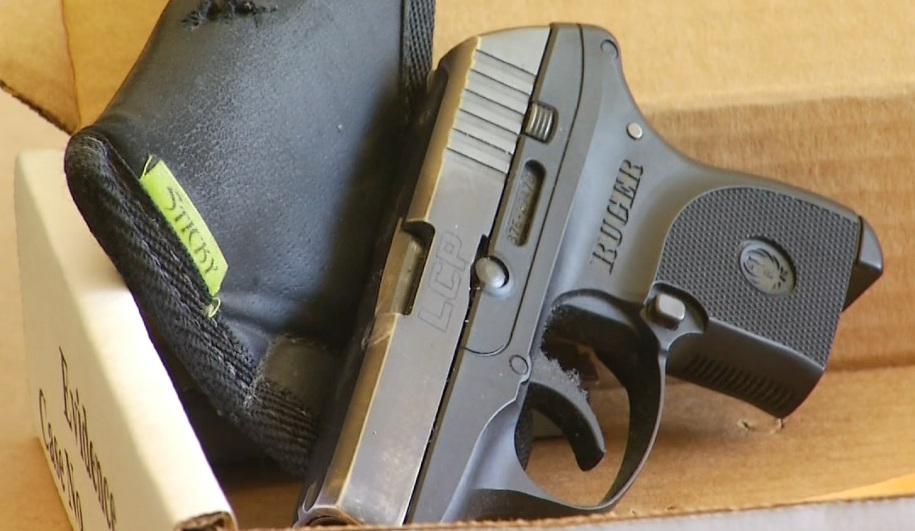 "He was struck twice in the shoulder ... and he took a round that would have gone through his femur and maybe his femoral artery ... but that round was stopped by his backup weapon that he had in his pocket."

Beck displayed the officer's backup handgun (pictured) and its holster, both of which were damaged.

The officer and his partner -- a female four-year veteran of the LAPD -- returned fire, wounding the suspect, police said.

He was taken to Cedars-Sinai in critical condition, before being booked into jail, police said.

A search of the suspect's Palms-area home turned up a cache of ammunition and weapons, police said. A bomb squad team on Monday night checked a vehicle believed to be connected to the gunman, officials said.

A rifle and multiple ammunition rounds were found in the vehicle, police said.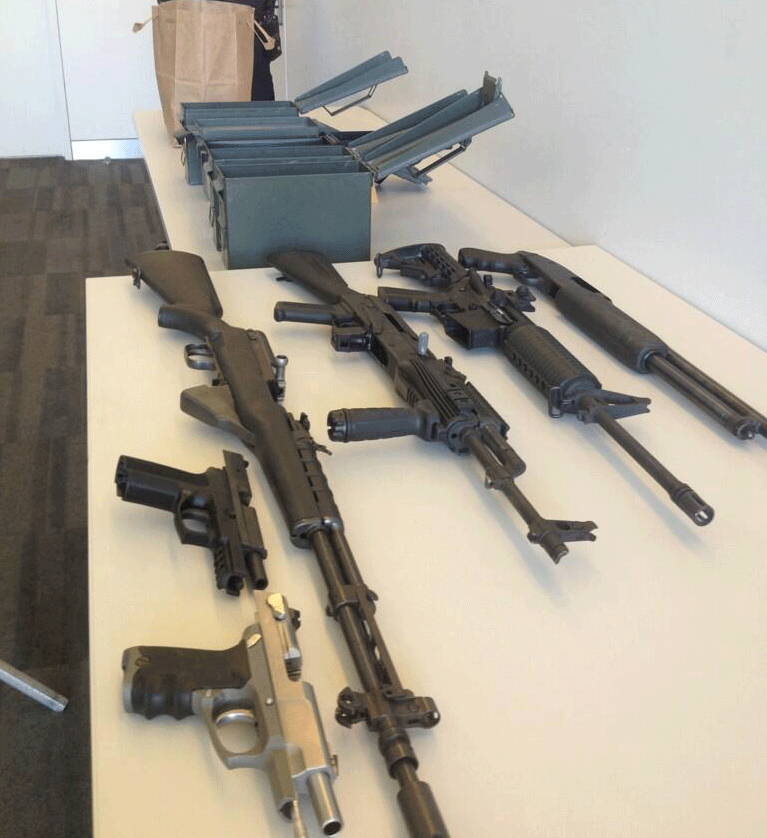 "It would be rare in the extreme to be allowed to possess any of these weapons," Beck said. "You would have had to buy them 20, 30 years ago."

LA Superior Court documents show that Yealu was convicted for a vehicle code violation in March 2006.

LAPD Cmdr. Dennis Kato said the gunman had an unspecificied complaint.

Officers believe the suspect parked in a nearby parking lot and walked into the lobby, which is not equipped with a metal detector.
The suspect's semi-automatic pistol was recovered inside the lobby, police said.

Usually, the West Traffic Division doors are locked at night, but the entrance was open because of the community meeting. No one at the meeting was injured, but it rattled nerves.

"I ran behind a lectern, and hid my whole body behind the lectern -- everybody else hit the ground," said Daphne Brogdon, who attended the meeting. "We kept hearing shots. It was terrifying -- a bullet came into our room."

John Jake, another meeting attendee, said he heard four shots in rapid succession and then another six-to-seven shots.

"I told everyone, 'Get down! Get on the ground Get on the ground!'" he said. He feared "some type of Columbine" because there were 25 people in a room with "no way out to get out."

Anya Adams, also at the meeting, provided the photo at left, which shows a bullet hole in the meeting room wall.