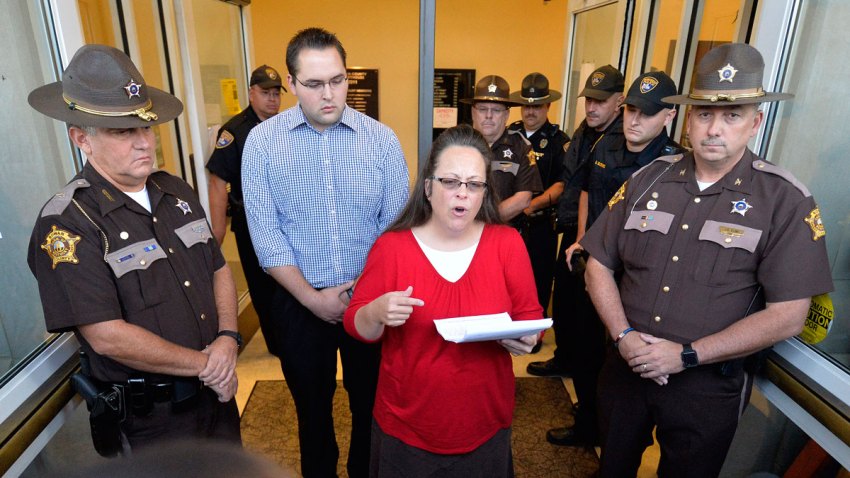 Attorneys for Kentucky county clerk Kim Davis said Tuesday that she had a secret meeting with Pope Francis during his historic trip to America — and he supposedly told the defiant county clerk to "stay strong," NBC News reported.
The Vatican on Wednesday confirmed to The New York Times and other media outlets that the meeting took place. A source close to the visit also confirmed the visit to NBC News.
The clandestine communication occurred in Washington, D.C., on Thursday on the same day of the pontiff's historic speech to a joint session of Congress, according to Liberty Counsel, which has represented Davis in her legal battles.
U.S. & World
Stories that affect your life across the U.S. and around the world.
Davis sparked a national firestorm after refusing to issue marriage licenses to same-sex couples in Rowan County, citing her religious beliefs as a Christian. She was jailed for five nights before a judge allowed her to return to her job — as long as she doesn't interfere with the granting of licenses.
In a statement released by Liberty Counsel, Davis says she was "humbled" and never thought she would be invited to meet the popular and unpredictable pontiff. The conservative nonprofit said Davis and her husband, Joe, shared face time with Francis at the Vatican Embassy in D.C.