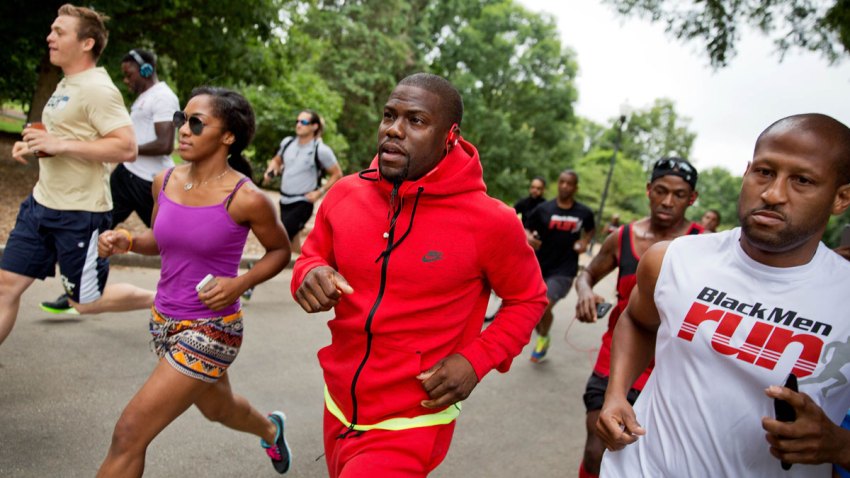 Comedian Kevin Hart "smoked" Louisiana State University's Track and Field star Jada Martin in a hilarious race.
At least that's the version of the story Hart will be telling.
Hart challenged the two-time All-American to a sprint. In a video posted to LSU's Track and Field Facebook account, a man is heard saying "Ready, set" as Hart clearly takes off before the word "go" is uttered.
U.S. & World
Stories that affect your life across the U.S. and around the world.
Martin quickly reacts, sprinting to catch up. But Hart is able to outpace her.
In a subsequent video, Hart taunts Martin with his win, telling her "100 thousand people just saw" him "smoke you from the start." [[371882642, C]]
The "Ride Along" star advises Martin to "work on her starts." Ouch. Hart-less.
The pint-sized funny man is no stranger to running. Hart is known for soliciting fans on social media to join him on spontaneous 5K jogs around cities in the U.S. during his stand-up tours. [[371882842, C]]